We hope everyone out there is having a fantastic start to the year 2017!
Today there is a new selection of available knives on the page… Here are some detail pictures!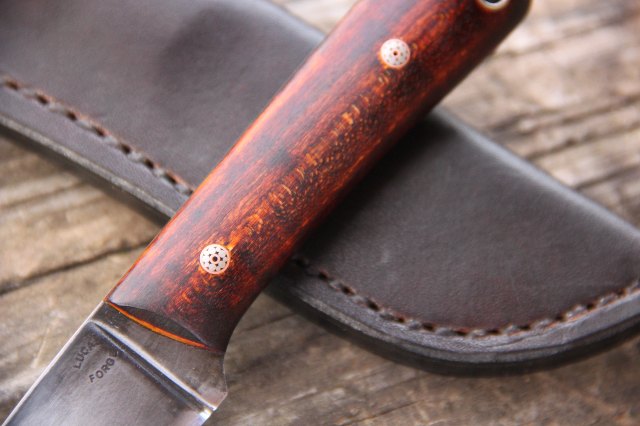 First off, we have a closer view of this beautiful maple handle belonging to the available Small Frontier…mosaic pins, too!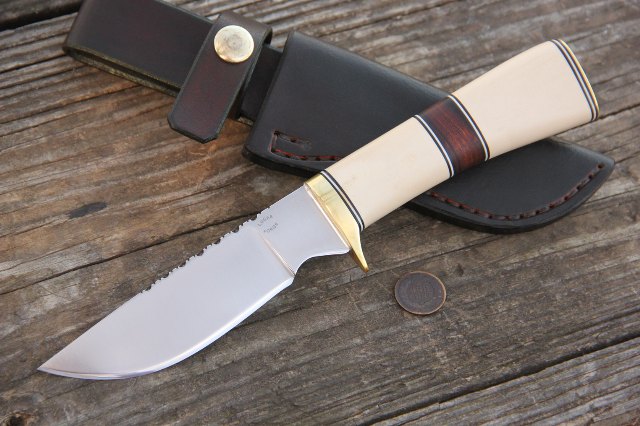 Next, we're highlighting some of this amazing Hunter's features. This really is an heirloom-quailty working knife, with great details such as…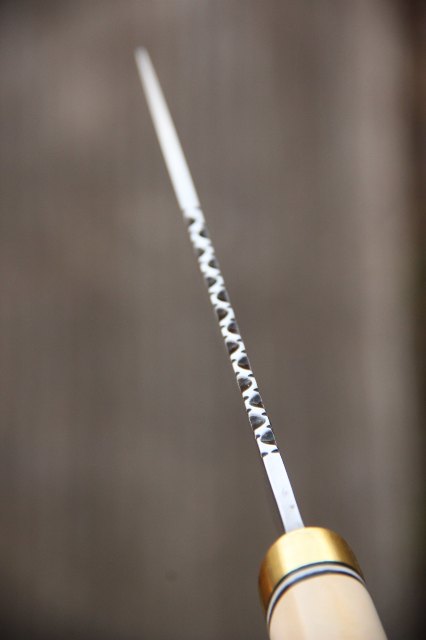 A stretch of over 2 inches of hand-filed pattern #2 filework on the spine for grip and character.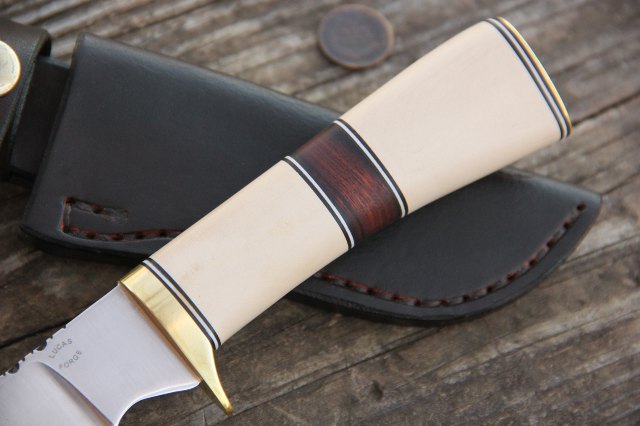 A super handle that fits into the hand like a dream. This features an antique bone micarta, trimmed with black and white spacers, a gorgeous band of ironwood there, and brass guard and pommel!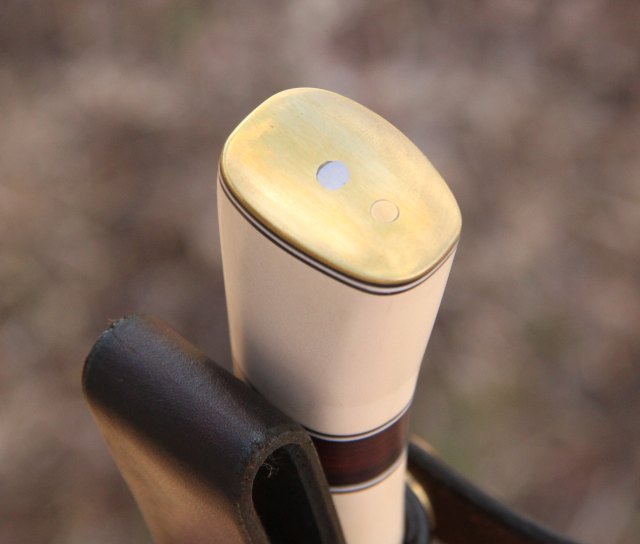 The Hunter also features hidden tang construction and here you can see the blade showing through the pommel on the end.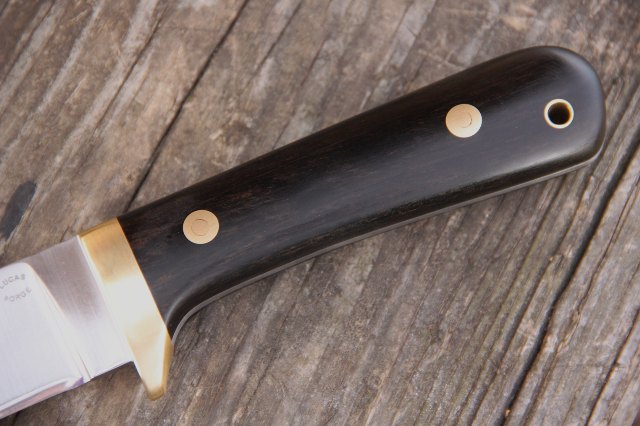 One more! Here's a close-up of the ebony handle belonging to the Classic Hunter! Deep black with light undertones!
Thank you for visiting the blog and for your interest! Have a wonderful day!