The shop's been humming lately…Lucas is turning out a whole passel of custom knives, bound for parts all over the country and even the world! Right now, we're happy to present a gallery showcasing details of knives that are available!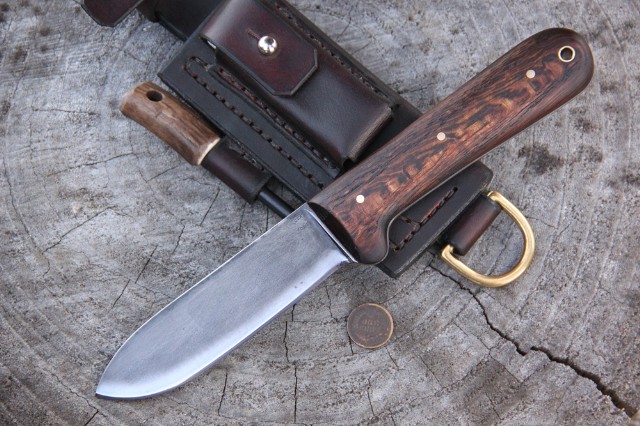 First off, check out this Kephart that's paired with a handsome Trekker sheath!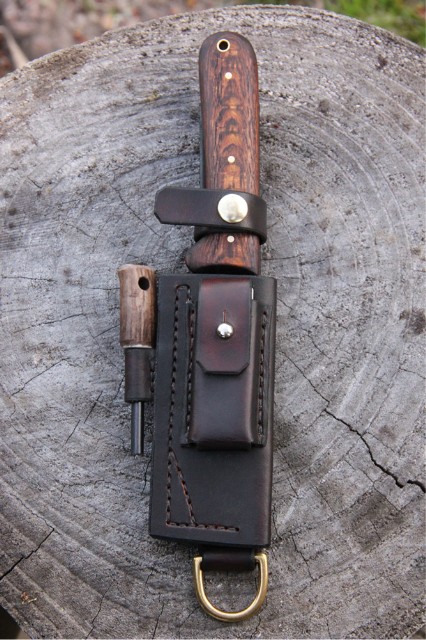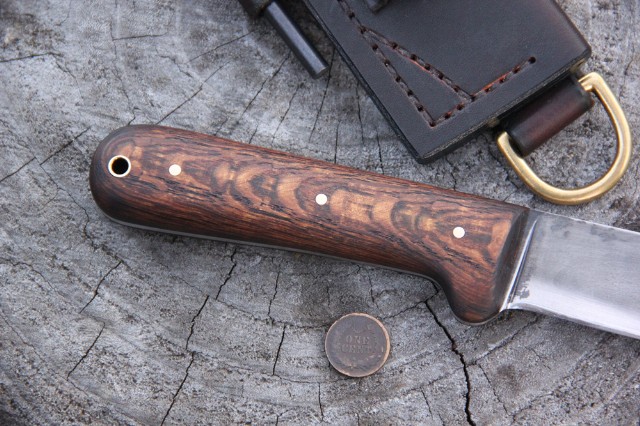 Here's a reverse view of the aged oak handle. So much character here.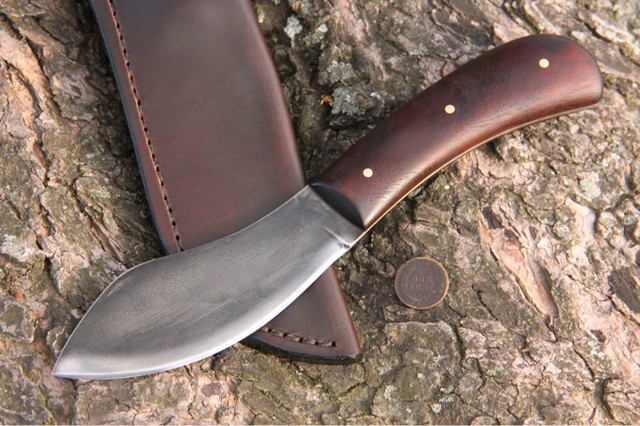 And if you've seen Lucas' newest offered reproduction Sears' Nessmuk, you may be interested in an alternative view of the fancy, deep walnut handle…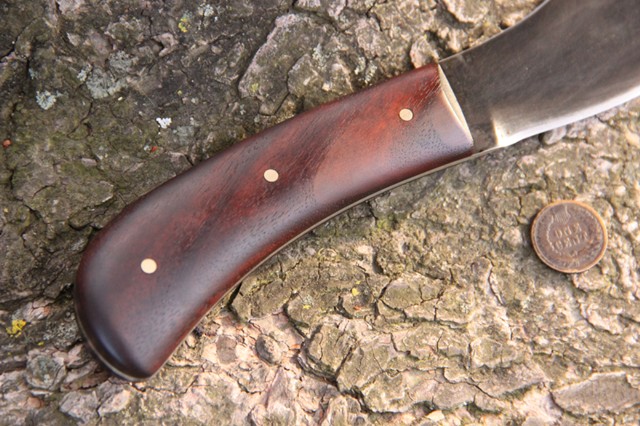 Thank you for visiting the blog and for all of your kind interest and support. Hope everyone has a great day! Check back for pictures of several custom knives that have recently headed to their new homes!