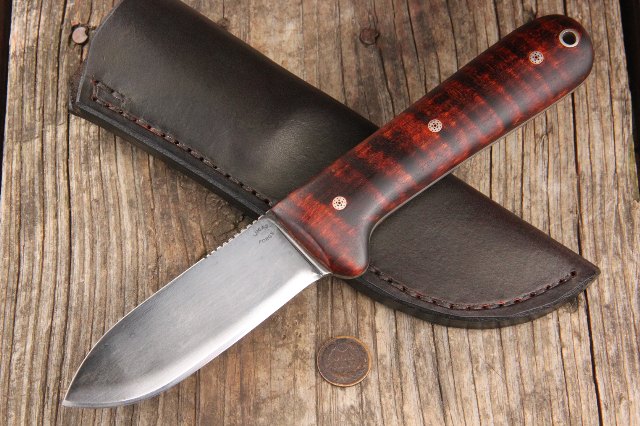 Today there are some fabulous knives on the available now page and this is one of them. Just one look and it's pretty obvious that this is a spectactular piece. It's a Kephart with a slightly shorter blade than the standard Kepharts carry.
This knife features an O-1 high carbon blade, aged blade finish, thumb jimping, and a vibrant curly maple handle, yes, and right now we're zoning in on that trio of mosaic pins.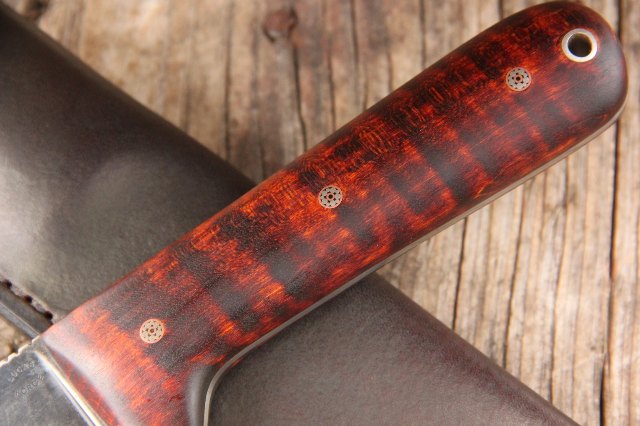 Thank you for stopping by the blog!