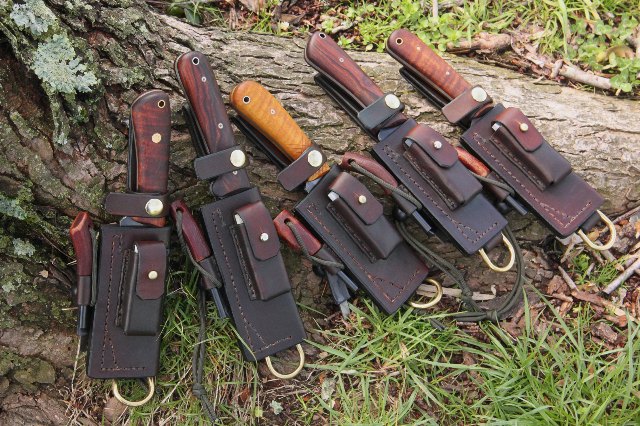 Remember this group of Trekker sheaths? Meet the knives!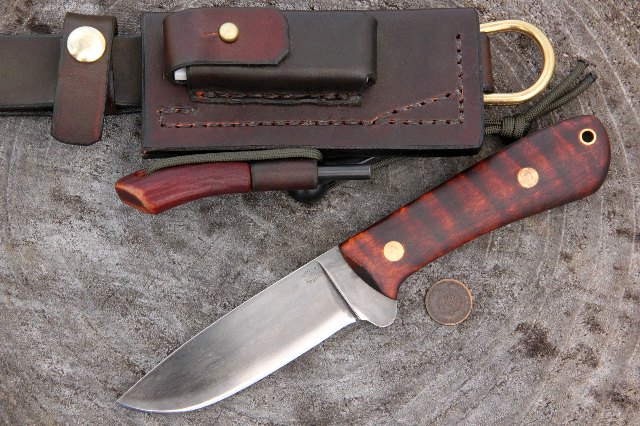 On the left, we find this impressive Elk River Hunter with a curly maple handle. It's even been personalized with a name stamped into the spine.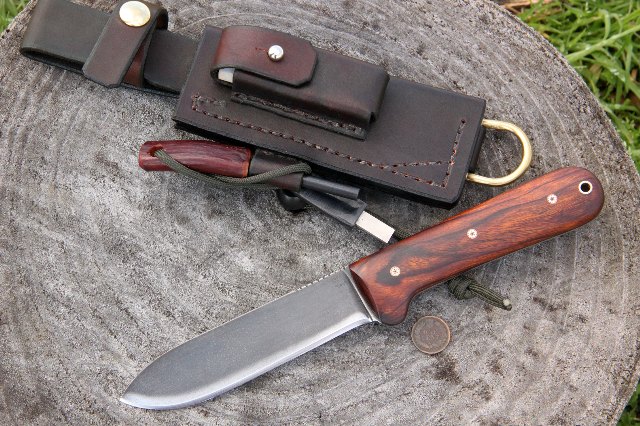 Next up, this wild ironwood Kephart with mosaic pins and thumb-jimping!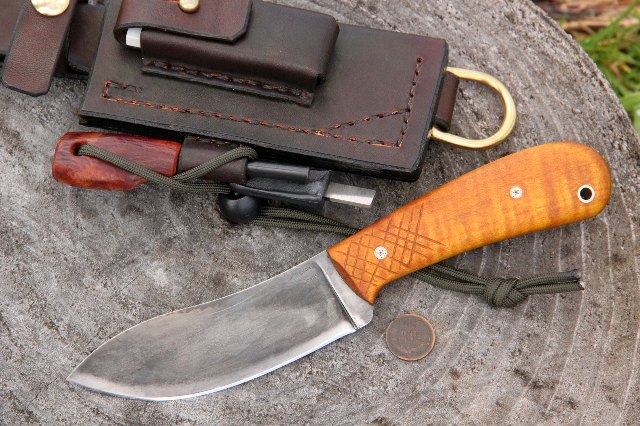 Taking the center is an edition of the Woodsman Nessmuk, with mosaic pins and cross-hatching on the light-stain curly maple handle.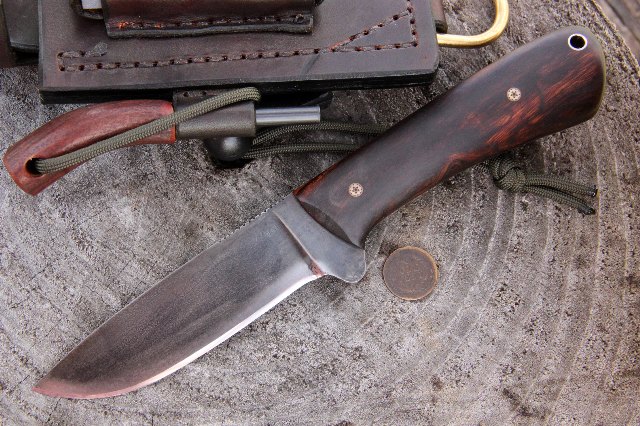 Yet another impressive Elk River Hunter comes next. This one features mosaic pins, thumb-jimping and an ironwood handle. This side has deep and incredible character…and check out the other side!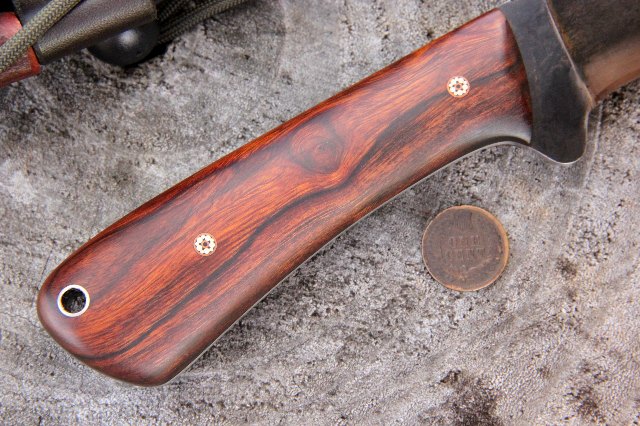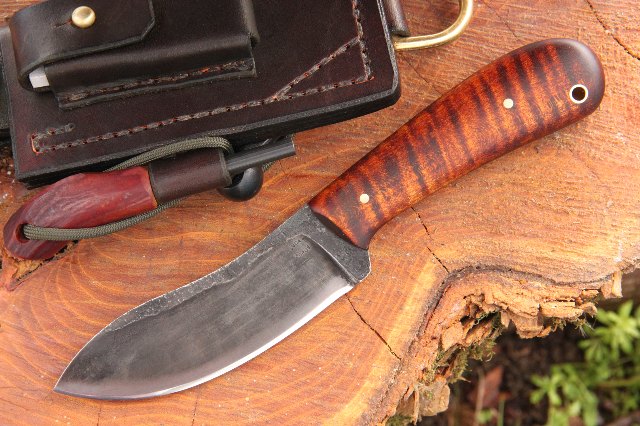 And to the far right? This rugged, handsome curly maple Woodsman Nessmuk with its hammer forged finish!
All of these knives are creative custom orders. Thank you for your support and interest! We hope you've enjoyed this Trekker gallery!