Hello everyone! Today's available selection is unique in that it is the first time one of Ike's axes is being offered on the website. And we're pretty excited about that! This axe is the product of a lot of muscle, design, and field testing…stay tuned 'cause more may be following!
Here are some detail pictures, so you can take in some of the details of this hand forged axe!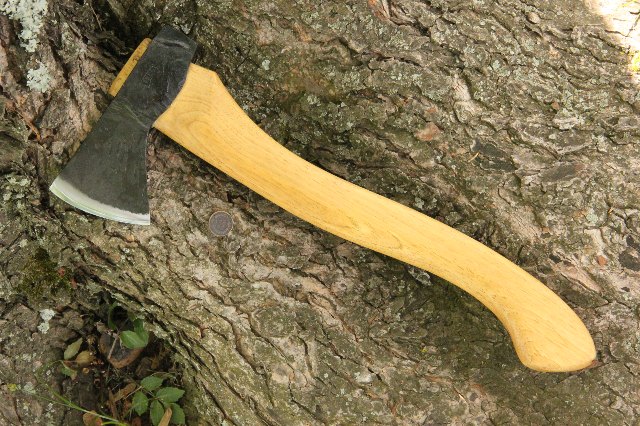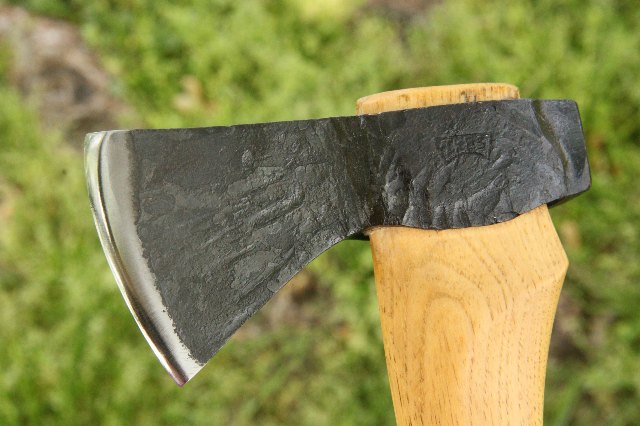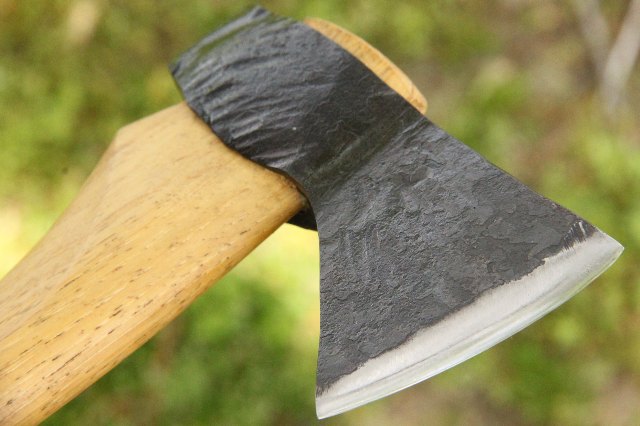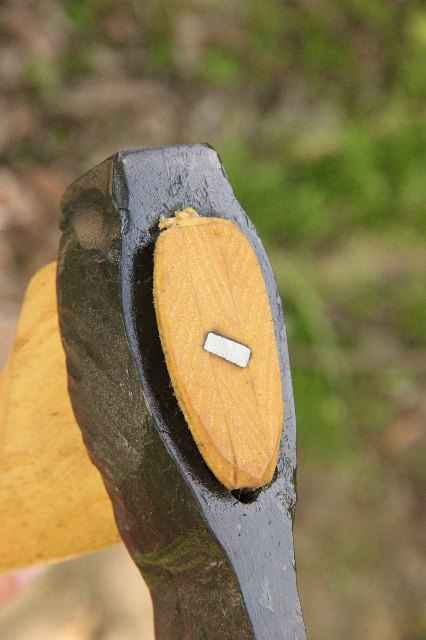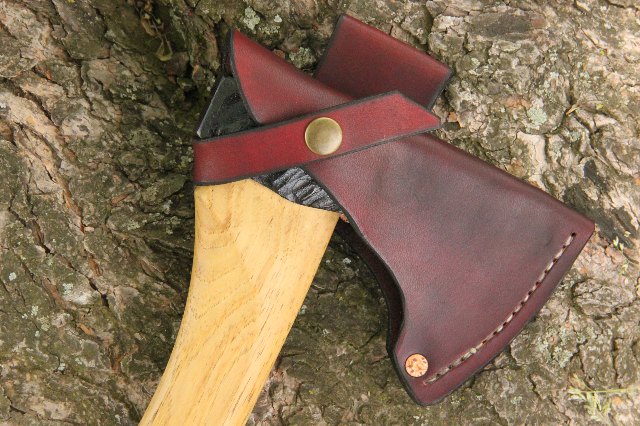 ——————————-
It's also exciting to take you up-close to some of these amazing knives!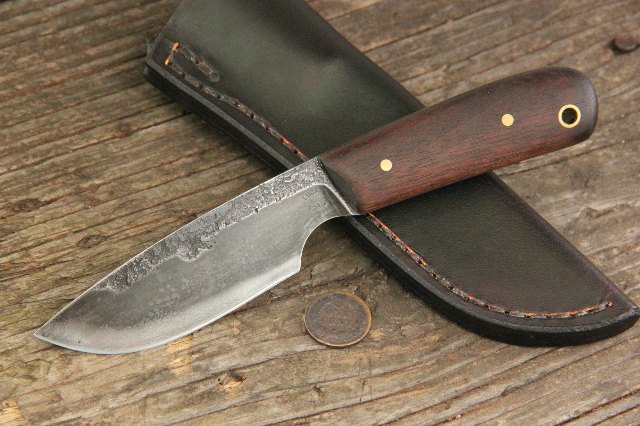 This little Caping Knife is forged by Lucas, with a special design that allows for it to be held firm and close with the cut-out in the blade.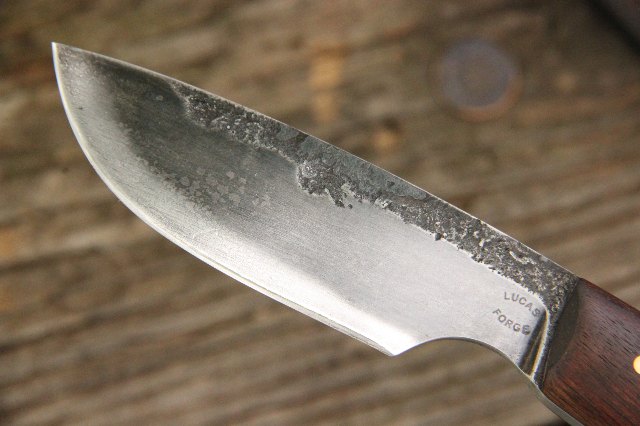 And it also begs that a couple photos of the blade be shown. That rich, forged texture is too cool.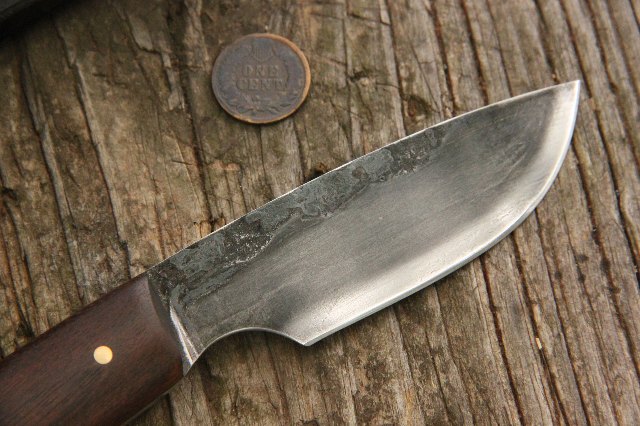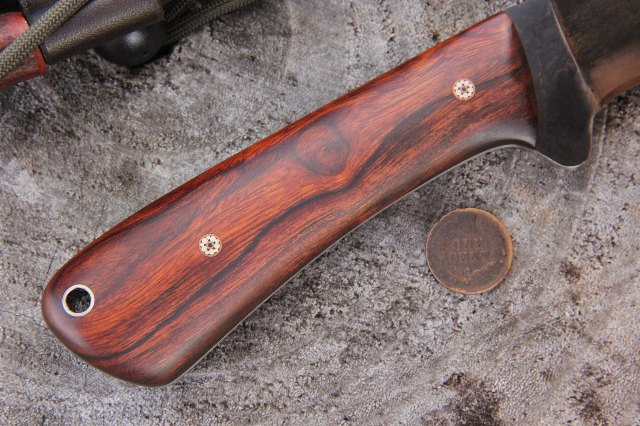 Above is a picture of the reverse of the Elk River Hunter's handle. This is a beautiful knife, folks.
Thank you for visiting the blog today! If you have any suggestions, questions, or ideas, please share in a comment! Hope you have a great day out there.