Hello! Today there are new knives on the Available Now page!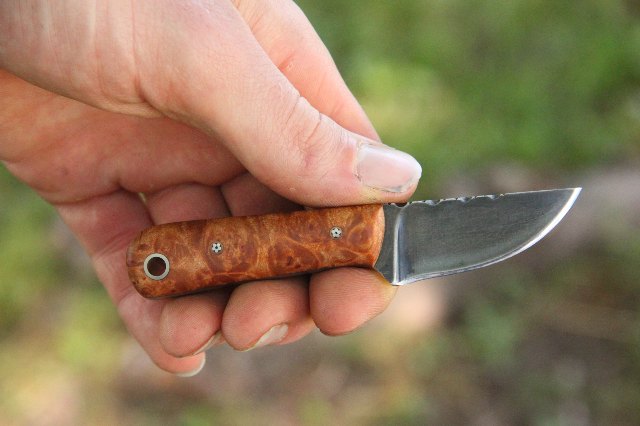 We're especially focusing in on the two fixed blade pocket knives. They are both just 4 1/2 inches overall, but pack plenty of design details. The one shown above has a stabilized maple burl handle.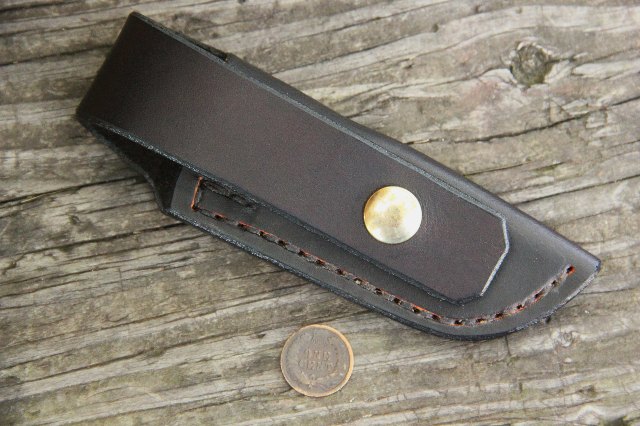 This tiny knife rides safe and secure in its snap pocket sheath, made by Ike. Slip it into your pocket, pack or drawer to have a small, yet capable, edge within easy reach.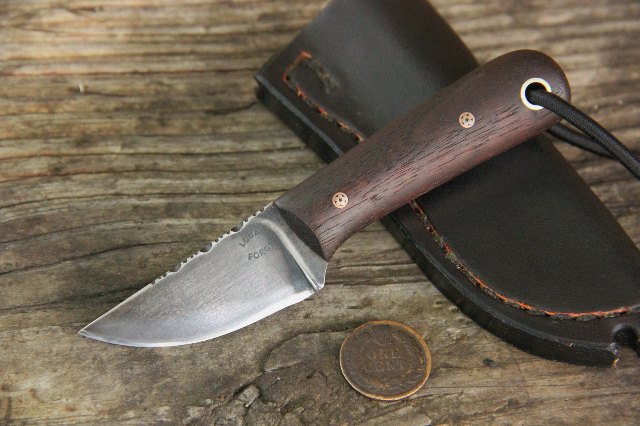 The other pocket knife on display is this walnut handled beauty.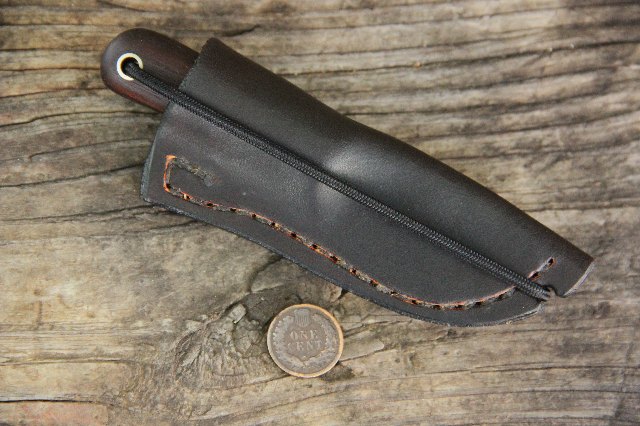 It, too, has a sheath that is specially designed for pocket-carry. It has an elasticized cord that runs from the lanyard hole, around the sheath, and rests in a small notch on the bottom of the sheath.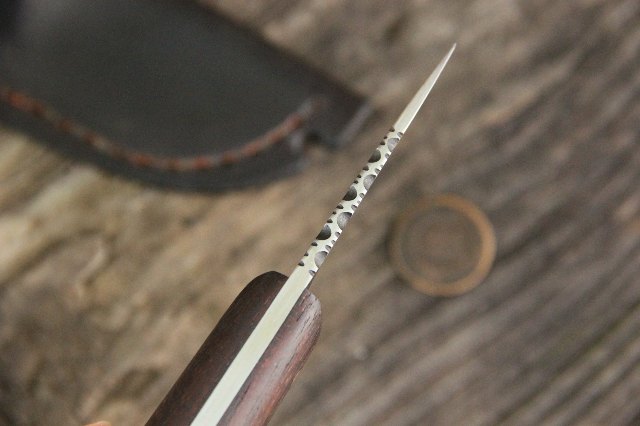 Both of these pocket knives have the Vine filework pattern on the spine!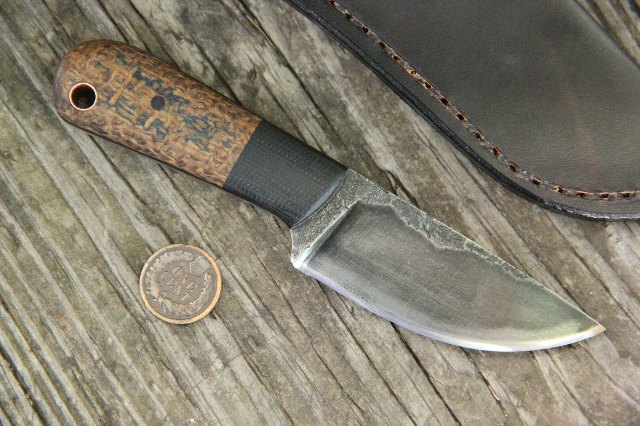 This is the reverse of the coffeebag and micarta handled neck knife. The coffeebag provides great character!
These are the red and black handle liners. They add a subtle touch to the design of this neck knife.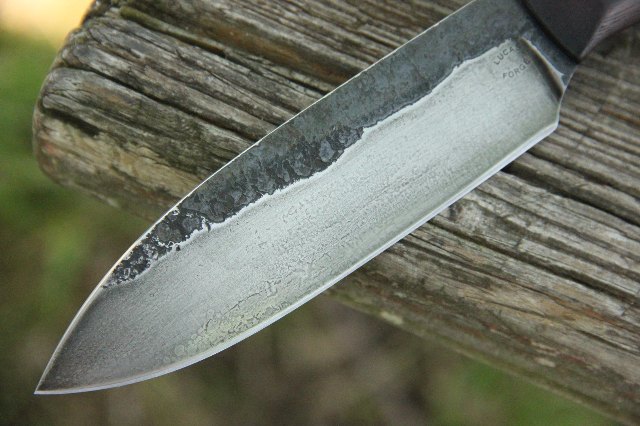 And a final photo for today's post…the detailed hammer forged blade belonging to Rough-Cut!
Thank you for visiting the blog! Have a great day.