New knives on the available now page! Today we have a couple detail pictures for you.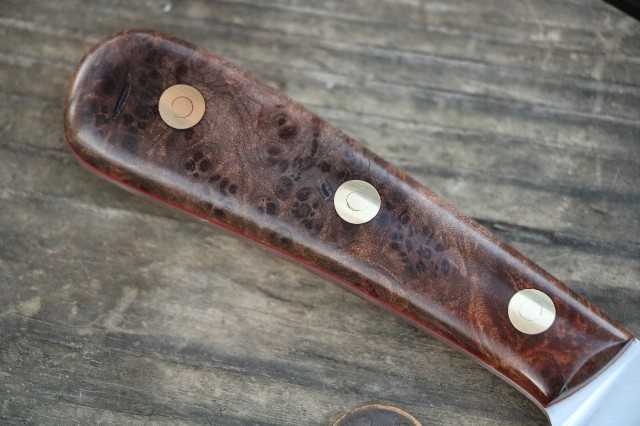 This amazing stabilized maple burl handle belongs to the chef's knife. Look at this character!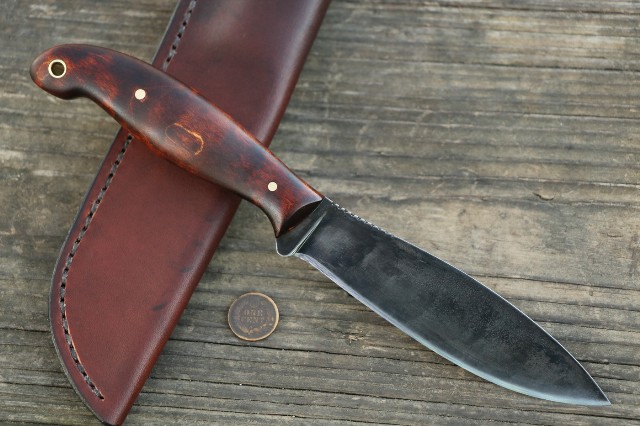 The picture above shows the reverse of the Jack Pine Special (A).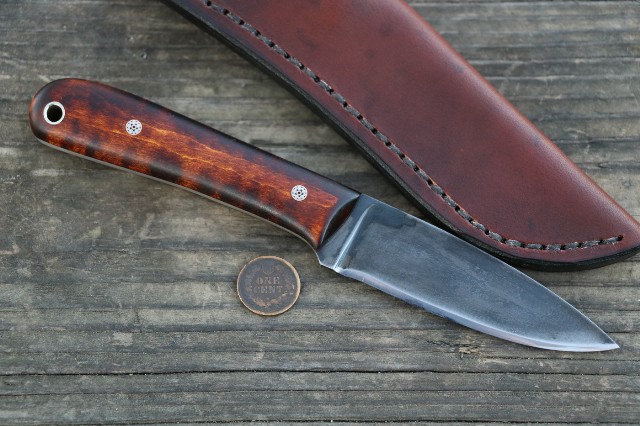 And this is the reverse of today's curly maple Large Frontier.
Thank you for stopping by the blog!