This page will be dedicated to pictures sent in by Lucas Forge customers. It can be a hunting picture or a picture that means a lot to you. Send in your pictures to lucas@customhuntingknives .org
If they are in good taste and relevant to the site I will get them posted up. Also please note that some of the hunting pictures are a little bloody for those of you that might be effected by such things, that's just how it is.
Thanks,
Lucas
Scroll down below pictures for details about the 2017 drawing for a Lucas Forge knife!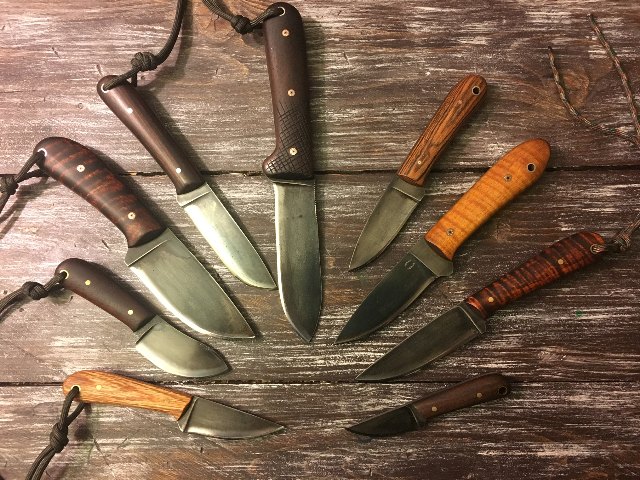 Jerid's LF knife collection!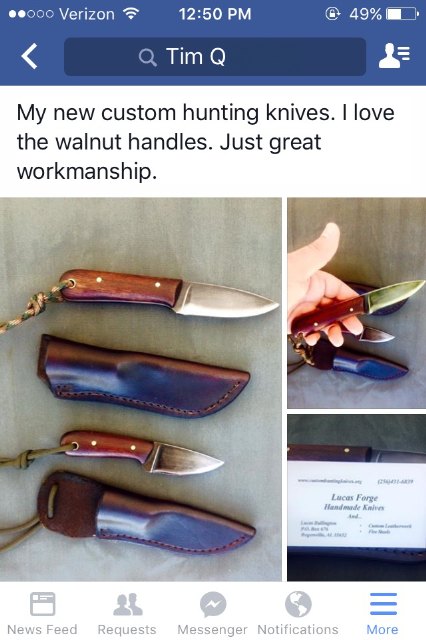 Tim's walnut handled pair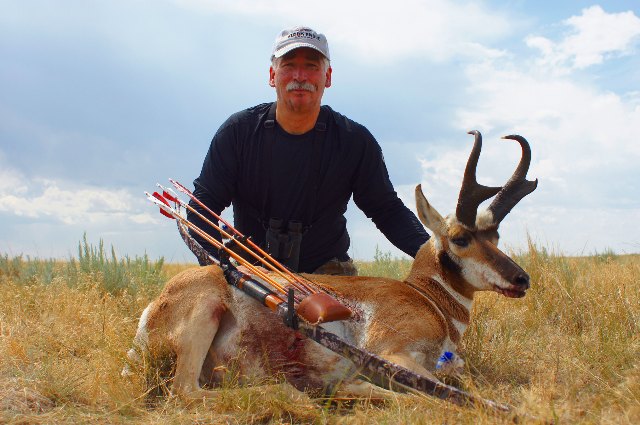 "I did take the Packer with me to Wyoming last week and it did get a bit of service in while I was there. Shot my first P&Y class animal and a nice doe. Was a GREAT and exciting trip. I have attached a photo of the buck." Congratulations, Steve!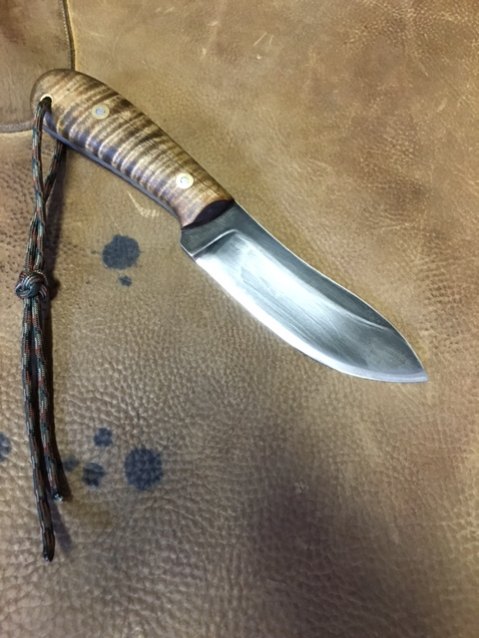 Roy's Nessmuk about to head to adventure
"Lucas, you said in the owners manual that you wonder where this one will go, what kind of memories will be made. This one will ride the high country in and around Yellowstone thanks to you." -Roy M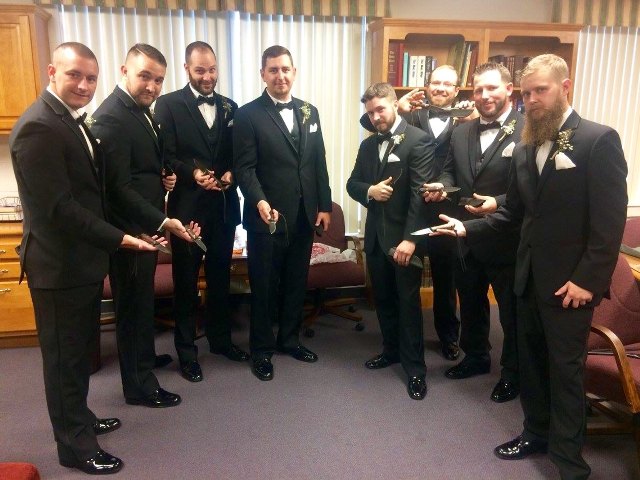 Matt and his men with their custom Lucas Forge knives!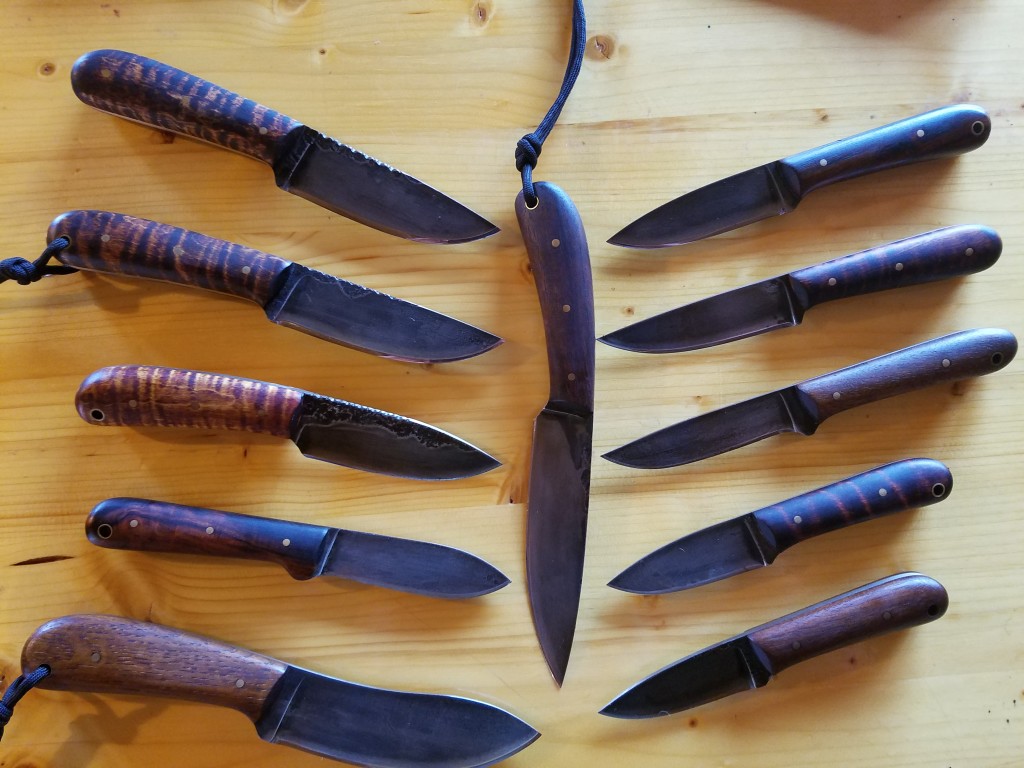 Ron's LF knife collection!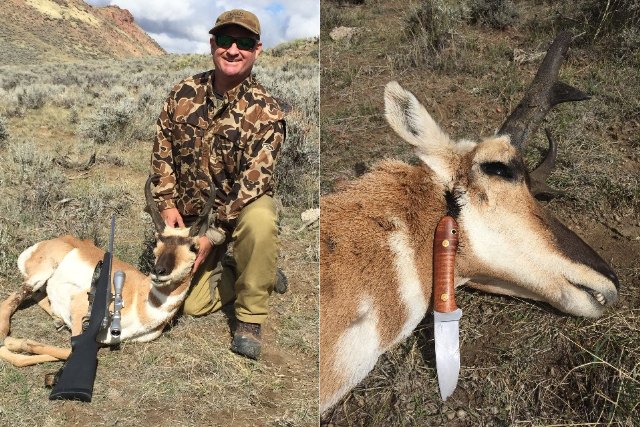 Tommy's Wyoming antelope, along with his early Packer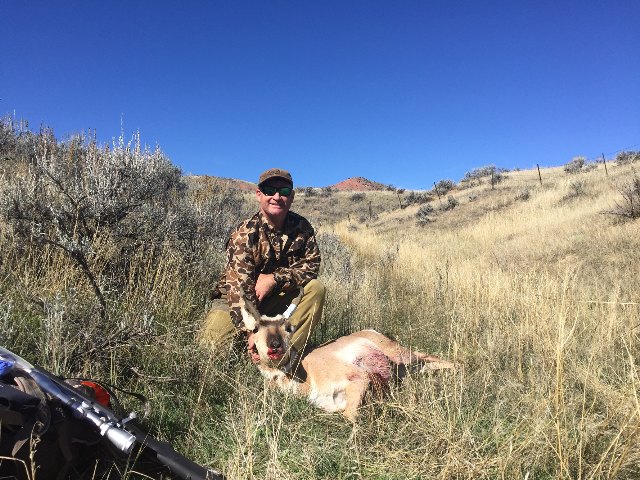 And yet another trophy – congratulations, Tommy! Love the landscape there.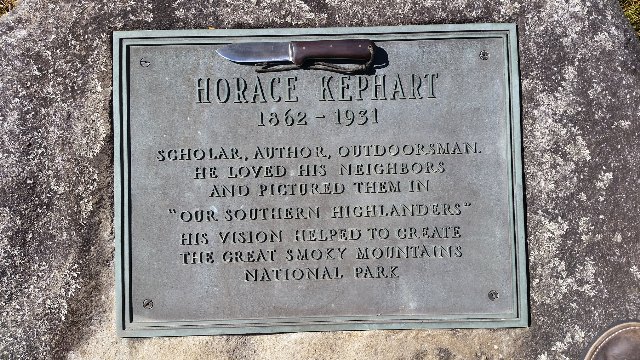 Steve's Lucas Forge Kephart atop a memorial to Mr. Horace Kephart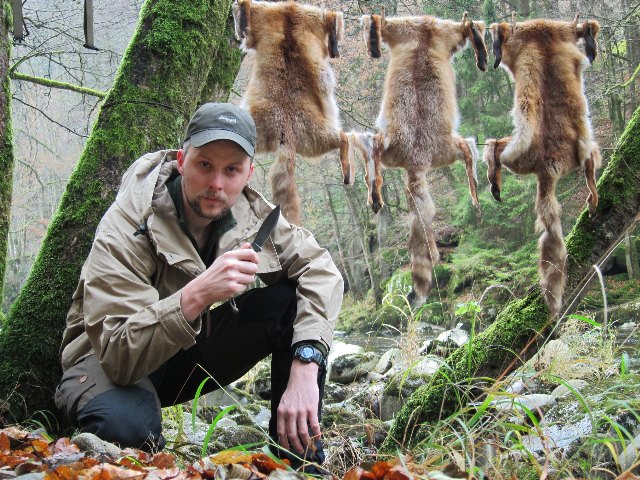 "All good things come in threes (of course with the exception of Lucas Forge knives)"
-Wolfgang F

"Queen of delicate tasks (my JPS)" and "King of rough stuff (my Nessmuk)"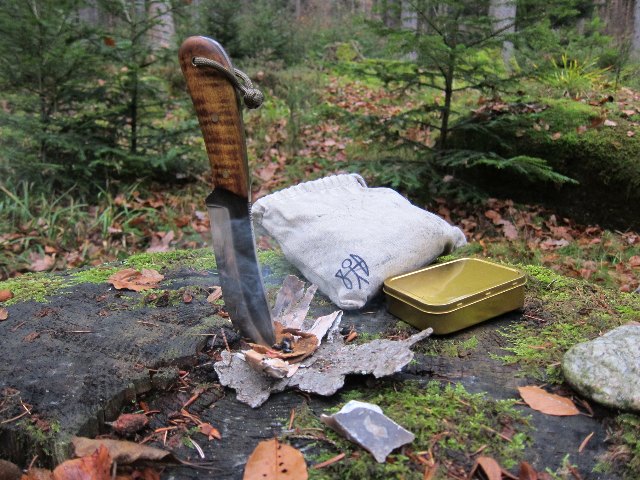 Wolfgang's "Flint and steel(-knife) fire lighting (my Nessmuk delivers the sparks)"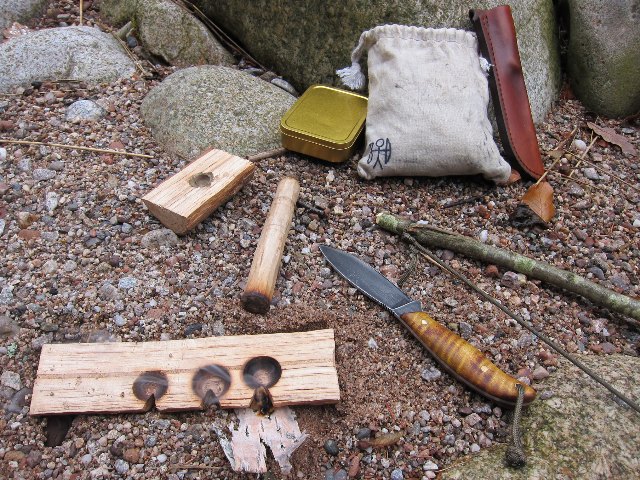 Wolfgang's "Bow drill fire lighting (set carved with my JPS)" in action!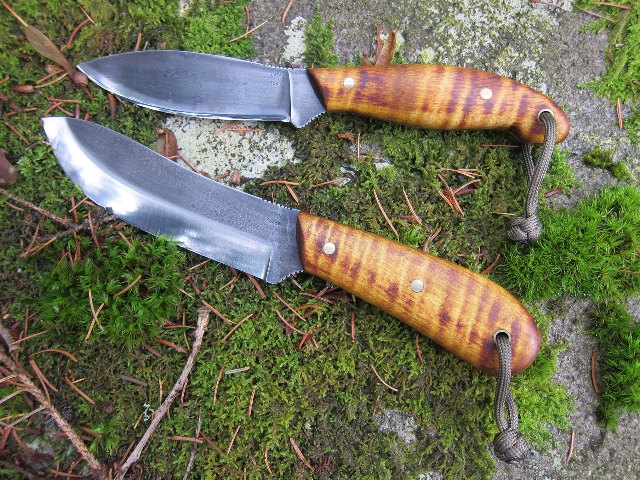 "For me the perfect duo (my JPS and Nessmuk)" out of the sheath…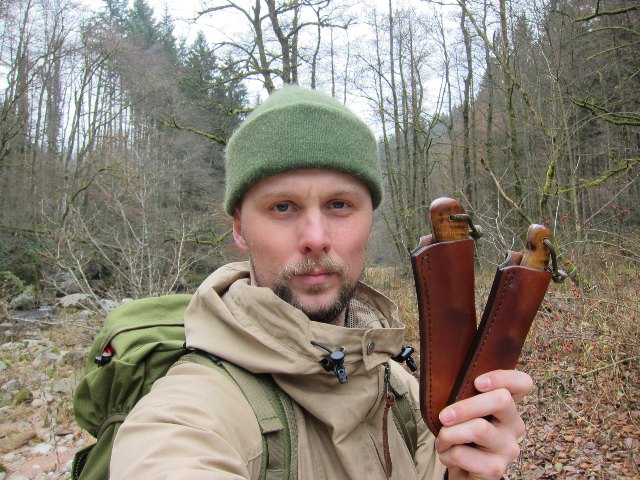 And with their sheaths and pleased owner!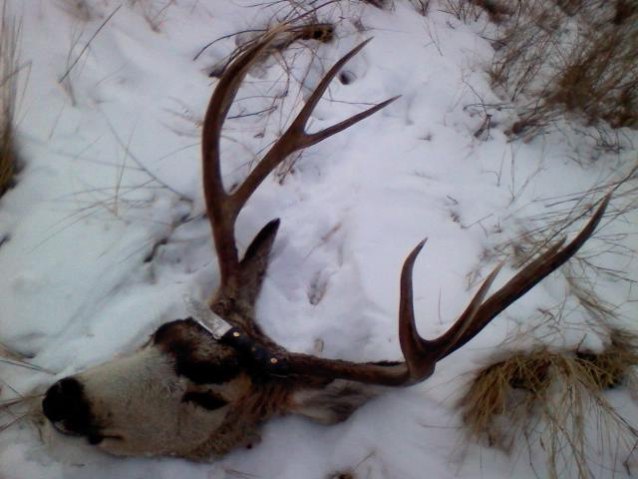 Arthur's Packer and muley from the Missouri River Breaks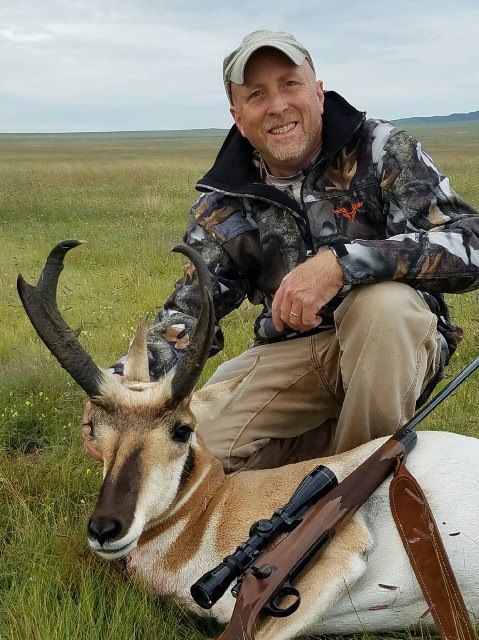 "Here are a couple of nice animals that I cut up and skinned with your knife. These were taken with a 270 in New Mexico and Maine. I am going back to Maine in a week and a half for moose and that knife will be with me as always. I was a butcher for 35 years and have cut with many different knives but this the best I have ever had." – Mike Y.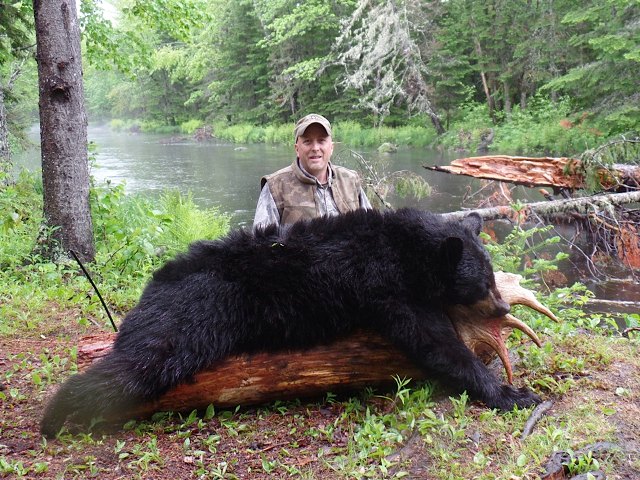 Mike and his bear with beautiful Maine scenery in the background
_____________________________
Enter the Lucas Forge Drawing!
We're calling for your best pictures of a Lucas Forge knife in action! All eligible entries will be entered into a drawing for a Lucas Forge knife!
So, here's the deal:
Send your tasteful snapshots of your Lucas Forge knife (or knives). Avoid blurry or overexposed shots; cell phone pictures are fine! Based on what type of picture(s) you choose to send, you will receive a certain number of entries "in the hat."
-A picture of your knife in an outdoor setting (ie, on a stump, bed of moss, gnarled roots, etc.) will receive 1 entry.
-A photo of a collection (more than one) of Lucas Forge knives together will receive 2 entries. No other brands, please.
-A shot of your knife in use in the great outdoors merits 3 entries. Do you use your knife to aid in firemaking, crafting arrows, or cooking up stew in camp? Now's the time to share your project in a picture with your knife!
-A photo of you, your Lucas Forge knife, and your trophy, be it a skunk or a mule deer, receives 4 entries!
Please join in with your photo entries for the 2017 drawing! Please email your photos by December 1st, 2017! We hope to hold the drawing on December 2nd, so as to get the winner's knife out before the year's end, and to give a lot of folks opportunity to enter!
Number of entries that are counted for a series of pictures taken during the same time or setting will based on fair discretion.
Any pictures you submit may be posted on the Lucas Forge website, so please don't send any that you don't want published. We also may not post every picture entered by a particular person, but all eligible entries will be counted. Thank you!