A good sheath is the finishing touch to a high-quality handmade knife. The sheaths that come with every one of my knives are made right here. Herman Oak leather is my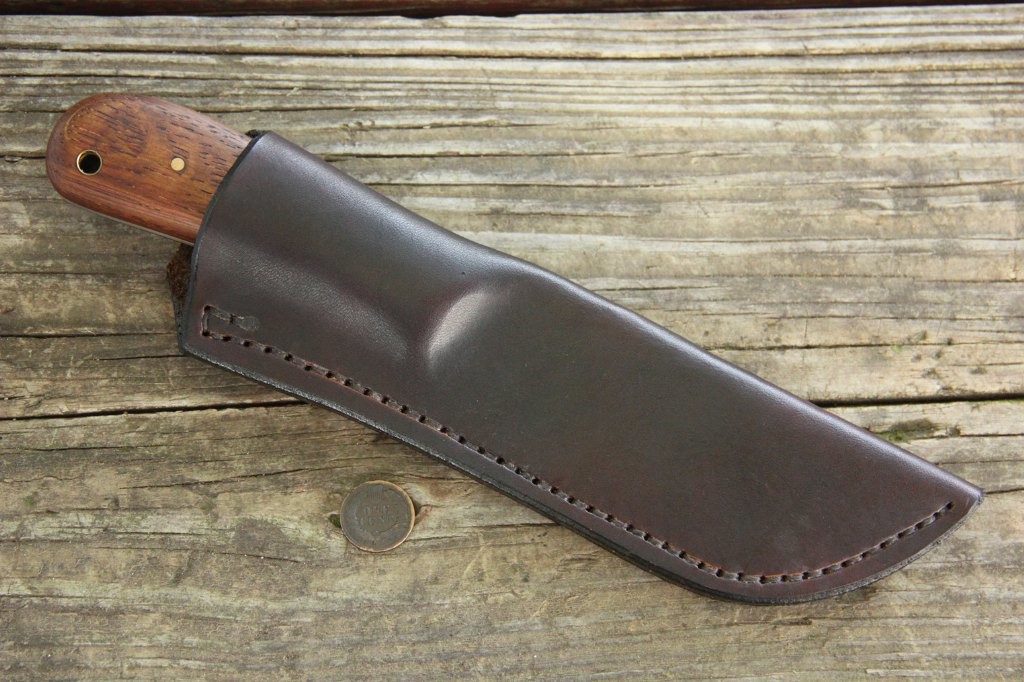 sheath material of choice. The sheaths are finished with pro-grade Neetsfoot oil. All of my stitching is done by hand with a special high-strength synthetic thread. The sheaths can be reinforced with copper rivets as well. We can make your sheath with several different finish colors: dark brown (see left), rust, or buckskin.
I no longer build custom sheaths for your other-brand knife. I will build a sheath for your Lucas Forge knife if you need a new one.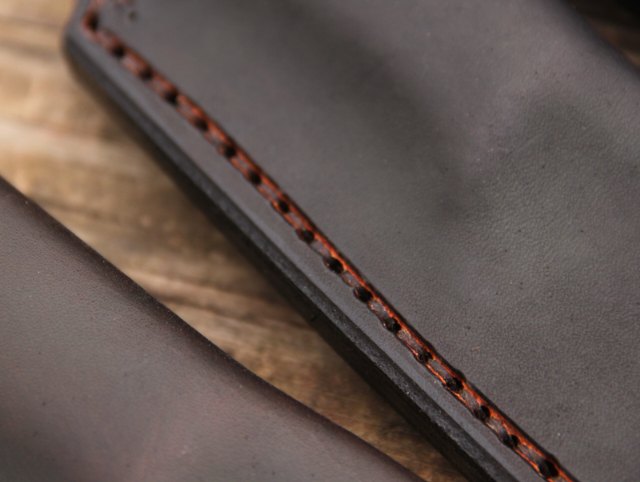 Prices for replacement sheaths (all prices plus shipping):
Fitted Pouch-Style Sheaths
——————-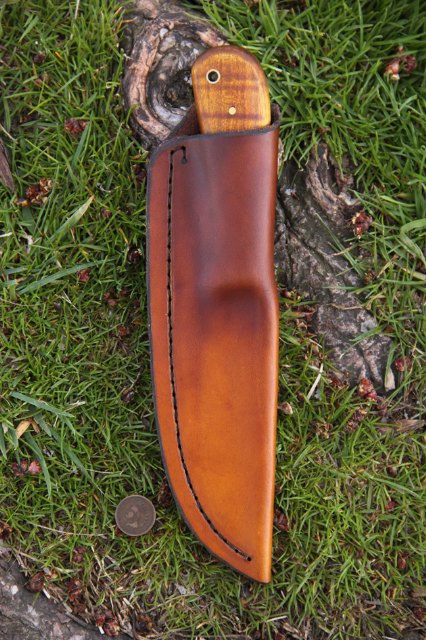 – $35.00 for 1″-2.75″ blade knife sheaths.
– $40.00-$60.00 for 3″- 5.75″ blade knife sheaths.
– $60.00-$100.00 for 6″-10″ blade knife sheaths.
– Deluxe Horizontal Sheath, Add $35.00
– Classic Snap Style Sheath, Add $20.00 (Only Available On Select Models)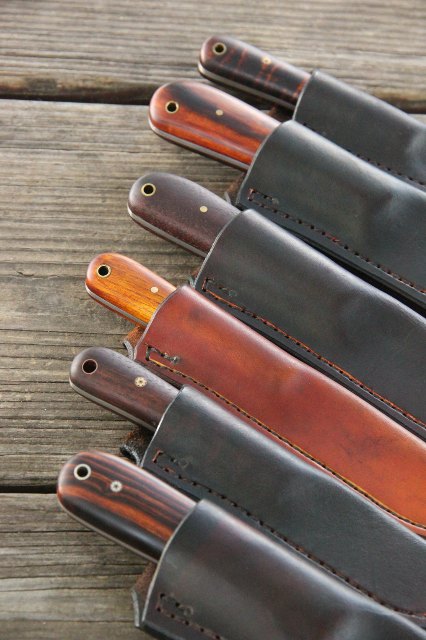 -Your Initials Carved On Sheath, Add $15.00 (Includes Some Basic Tooling)
– Basic Sheath Tooling (freehand work) $15.00
– Deluxe Carved Sheath Work, Please Contact Me To Discuss Options
Prices subject to change, please contact me with requests and to find out the exact price of your custom sheath.
Lucas Forge knives come standard with a vertical-carry leather sheath. Some models, such as the Packer and Jack Pine Special, can be ordered with a custom horizontal sheath.
Call (256) 431-6839 or email lucas@customhuntingknives.org for more information.
Note: Sheaths are hand-dyed, so color and finished look will vary and cannot be guaranteed. That's part of the fun.
—————————-
The Trekker Sheath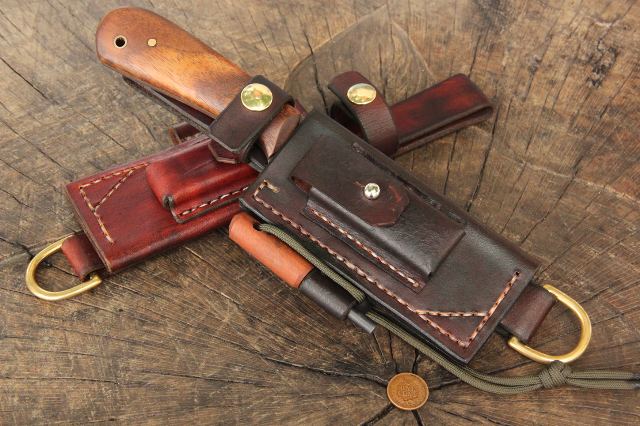 Trekker is easy to pack, yet provides options galore for useful service on the trail!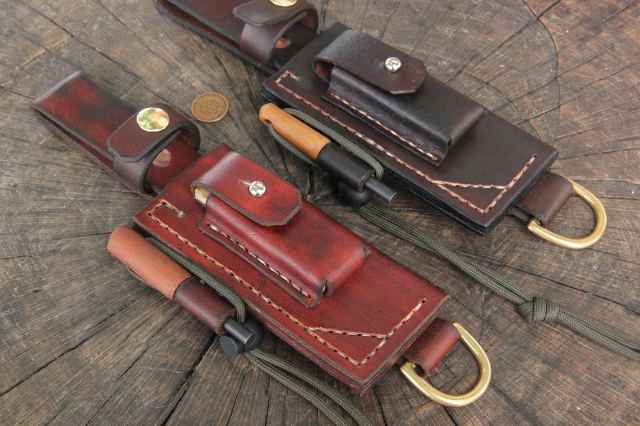 On the belt, Trekker shines with a sense of being prepared, but not being in the way. Its design goes splendidly with several Lucas Forge knife models.
Heavy duty, long-lasting construction and rugged styling make this sheath a classic!
Please visit the Trekker page for lots more pictures and details!
Or, check out the Woodsman Nessmuk, Classic Hunter, Elk River Hunter, Powder River, Kephart, or Mini Jaguar model pages to order a knife with this awesome sheath upgrade!
Thank you for your interest in Lucas Forge! If you have any questions, please send them over to lucas@customhuntingknives.org… or call (256) 431-6839! Thanks!