The Trekker Sheath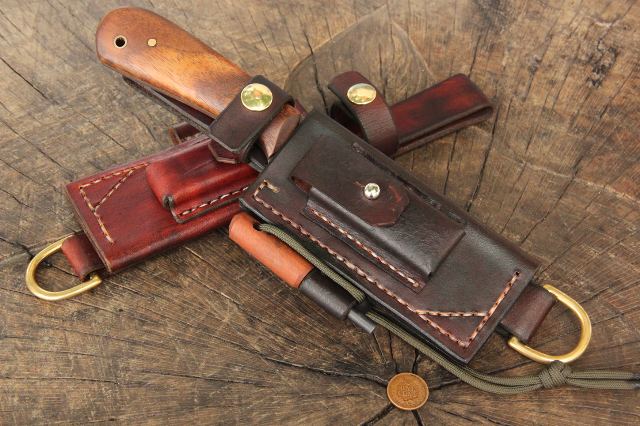 Who's up for an adventure?
The Trekker personifies (sheathifies?) being prepared in a compact way! It's easy to pack, yet provides three essentials and options galore for useful service on the trail!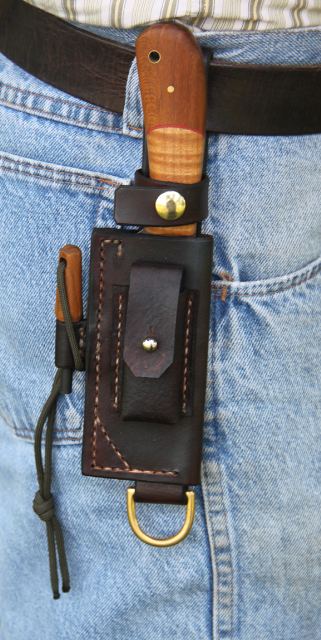 On the belt, Trekker shines with a sense of being prepared, but not being in the way. It is especially designed to go with the Woodsman Nessmuk and Classic Hunter models, and is also available with the Elk River Hunter, Powder River, Kephart, and Mini Jaguar models!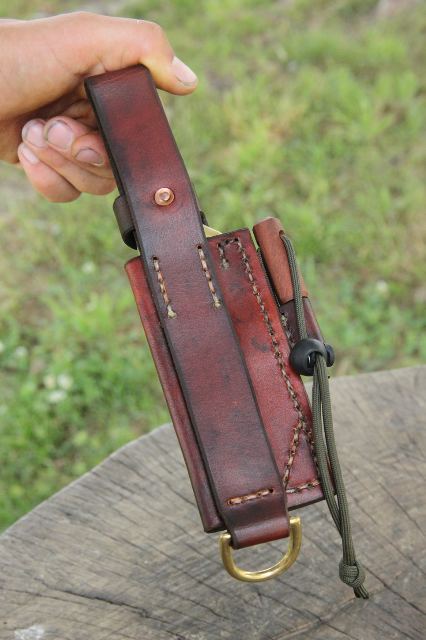 The versatile design gives you a lot of ways to carry it, even including a D-ring for tie-down carry! (Or for hanging your keys on, or securing it onto a pack, or for keeping track of a compass…you get the idea!)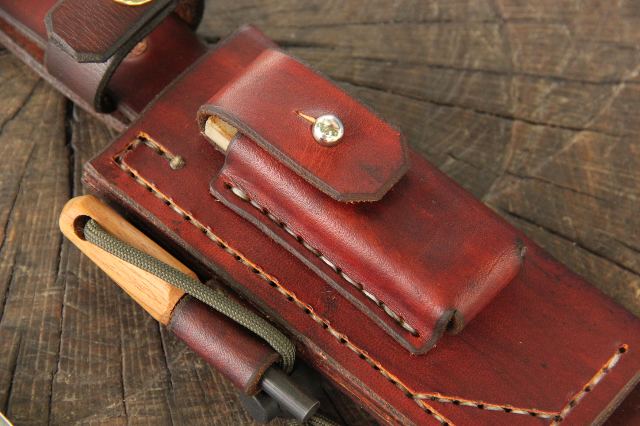 It only gets better! Trekker arrives set to travel with a hard Arkansas sharpening stone (soft available upon request!), in its own snazzy pocket, plus…a fire starter nestled comfortably in its own side loop. Everything is very secure in there.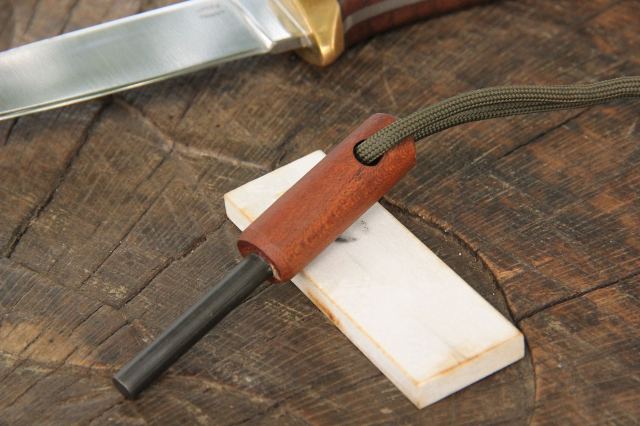 The fire starter will coordinate with the handle of your knife. These two accessories help to complete a survival-type kit. The Arkansas stone is for sharpening and the fire starter, in addition to making fires, could also be used to keep a blade honed razor sharp in a tough situation.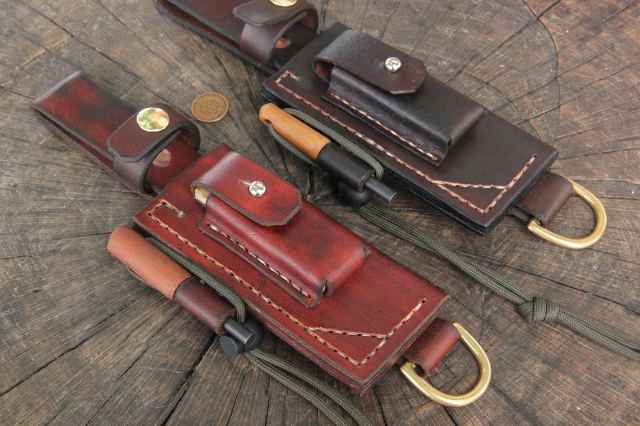 Each Trekker is hand stitched, and hand dyed, and designed by Ike, Lucas' bro. You have the choice of the two pictured basic dye styles: dark brown (back) and rust (front). Vegetable tanned leather.
Every sheath is truly a one-of-a-kind heirloom that's ready to go to work!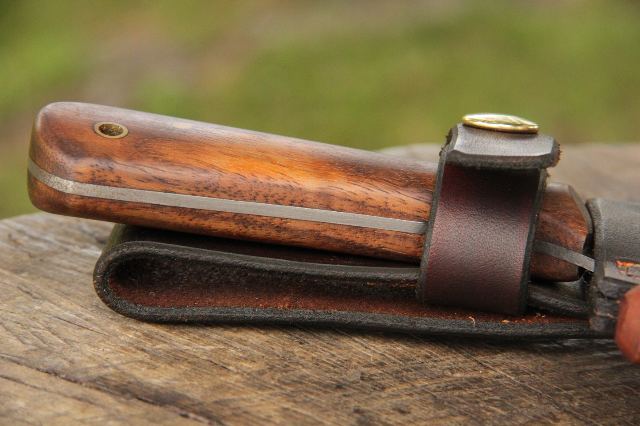 Snap sheath = easy to get into and hard for your knife to make an escape on its own!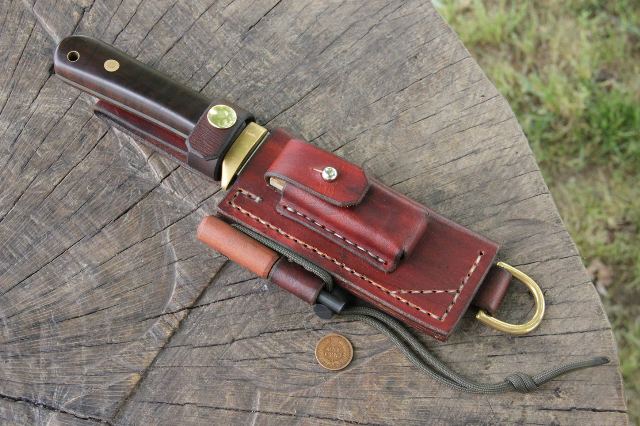 Approximate demensions are as follows (may vary based on model)…
Overall length, including D-ring: 10 1/2 inches
Overall width, including fire starter: 3 inches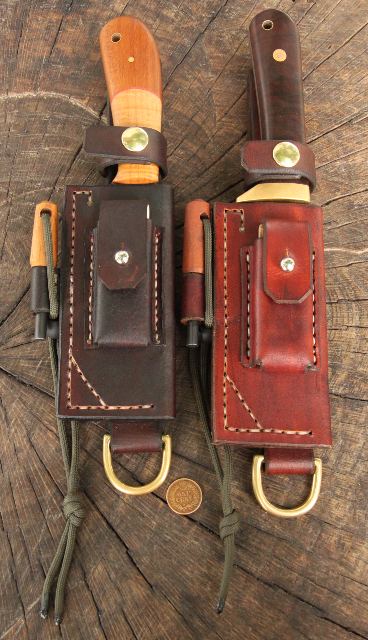 Heavy duty, long-lasting construction and rugged styling make this sheath a classic!
Add Trekker to your custom knife order for $75!
Not available for any other knife brand; only available for custom Lucas Forge knife orders.
Check out the Woodsman Nessmuk, Classic Hunter, Elk River Hunter, Powder River, Kephart, or Mini Jaguar model pages to order a knife with this awesome sheath upgrade!
Thank you for your interest in Lucas Forge! If you have any questions, please send them over to lucas@customhuntingknives.org… or call (256) 431-6839! Thanks!