Thanks for your support and interest in my work! Estimated time of delivery for custom orders is currently 6-7 months from order date. All available knives should ship in about 1-3 business days after receiving payment.
This may only be a partial list. Click on any picture, or the link below it, for a description.
These are knives that are currently available for sale. The knife in each picture is the actual knife that you will receive. (Please note that a handle color may show up different on your screen. Measurements are approximate.)
Thank you for your interest,
Lucas Bullington
Knifemaker, Lucas Forge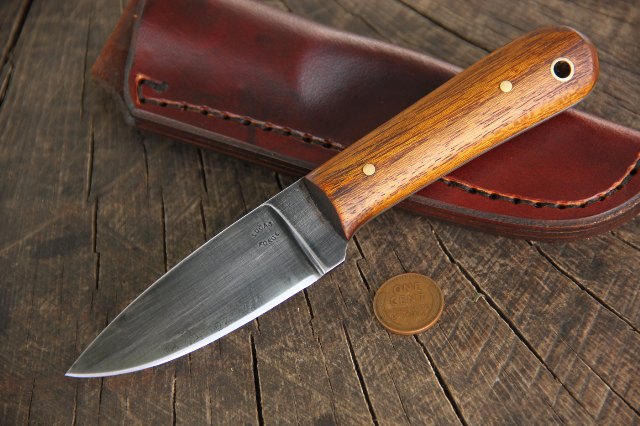 Sold, Thank You!
Above: Small Frontier, 6 1/2 inches, $125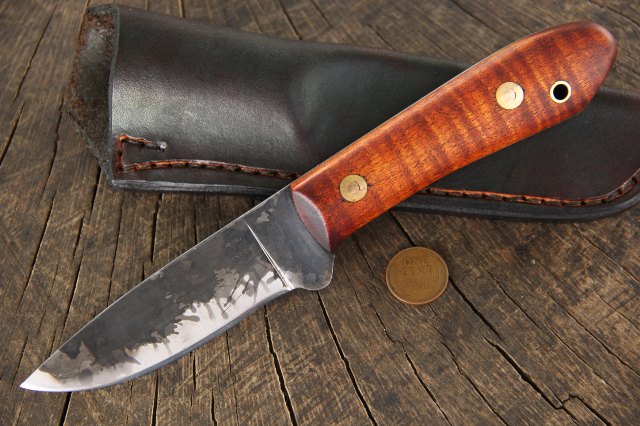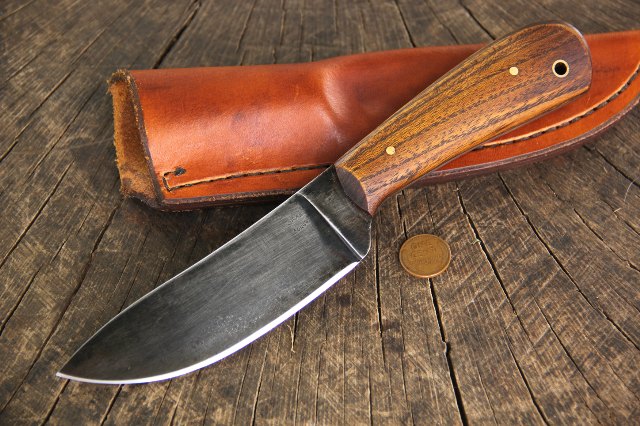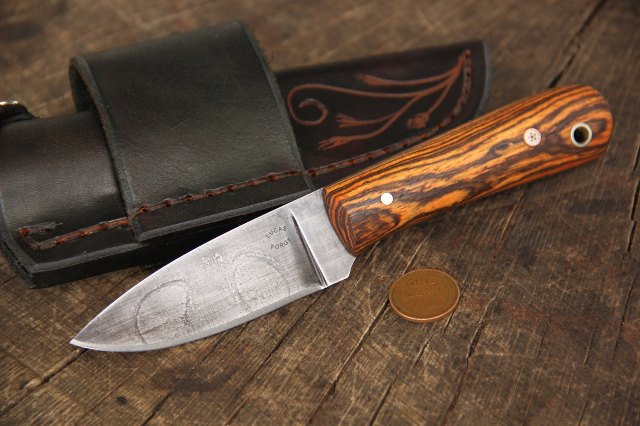 Sold – thank you!
Above: Small Frontier, 6 1/2 inches, $165
Please check back soon or contact me if you are looking for anything in particular. Call (256) 431-6839 or email lucas@customhuntingknives.org to order, for more information, or to place a custom knife order!