Thanks for your support and interest in my work! Estimated time of delivery for custom orders is currently about 5-6 months from order date. All available knives should ship in about 1-3 business days after receiving payment.
This may only be a partial list. Click on any picture, or the link below it, for a description.
These are knives that are currently available for sale. The knife in each picture is the actual knife that you will receive. (Please note that a handle color may show up different on your screen. Measurements are approximate.)
If you have a custom knife currently on order, you may apply your deposit towards available knives. Please email for details.
Thank you for your interest,
Lucas Bullington
Knifemaker, Lucas Forge
Welcome to the Thanksgiving Customer Appreciation Event at Lucas Forge!
Here's the deal:
Free US Shipping!
Free tin of Windy Ridge with order of any available knife/knives
(1 per person, per day)!
Drawing for a free Lucas Forge knife is set for December 2nd! Submit your photos to be entered by December 1st. See more details here.
Deals will run through Friday, December 2nd, 10:00 CST! Enjoy!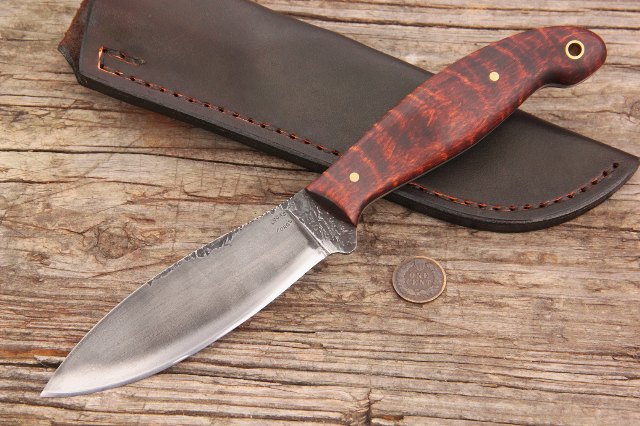 Sold, thank you John!
Above: Jack Pine Special, 9 inches, $265
Sold, thank you Matthew!
Above: Mini Belt Skinner, 5 1/4 inches, $175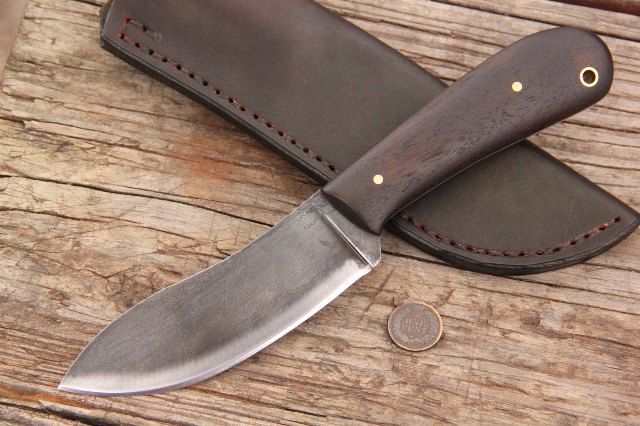 Sold, thank you!
Above: Woodsman Nessmuk, 8 3/4 inches, $185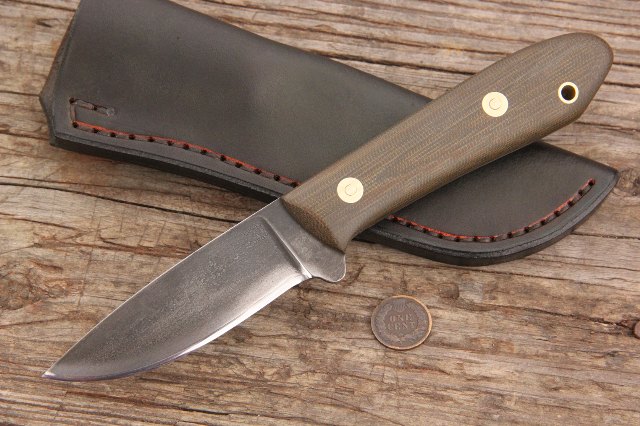 Sold, Thank you Chris!
Above: Packer, 8 inches, $195
Sold, thank you!
Above: Kephart, 9 1/2 inches, $205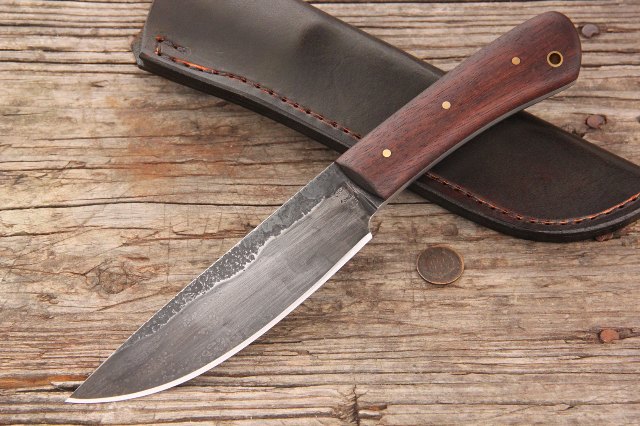 Sold, thank you William!
Above: Green Mountain, 9 7/8 inches, $290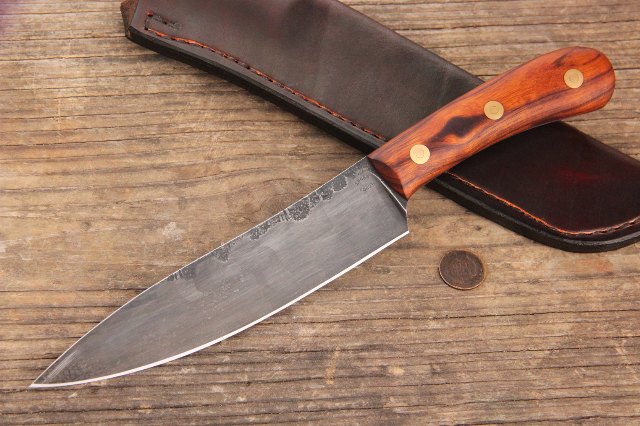 Sold, thank you David!
Above: Camp & Field Knife, 10 3/8 inches, $290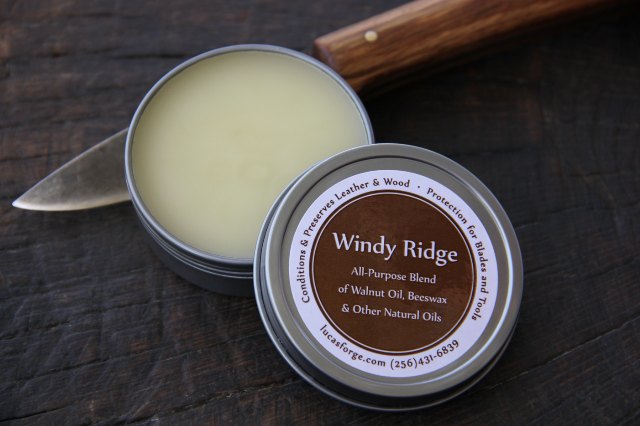 Please check back soon or contact me if you are looking for anything in particular. Call (256) 431-6839 or email lucas@customhuntingknives.org for more information, or to place a custom knife order!