Thanks for your support and interest in my work! Estimated time of delivery for custom orders is currently about 6 months from order date, with the exception of some special custom work. All available knives should ship in about 1-3 business days after receiving payment.
These are knives that are currently available for sale. This may only be a partial list.
The knife in each picture is the actual knife that you will receive. Click on any picture, or the link below it, for a description. (Please note that a handle color may show up different on your screen. Measurements are approximate.)
If you have a custom knife currently on order, you may apply your deposit towards available knives. Please email for details.
Thank you for your interest,
Lucas Bullington
Knifemaker, Lucas Forge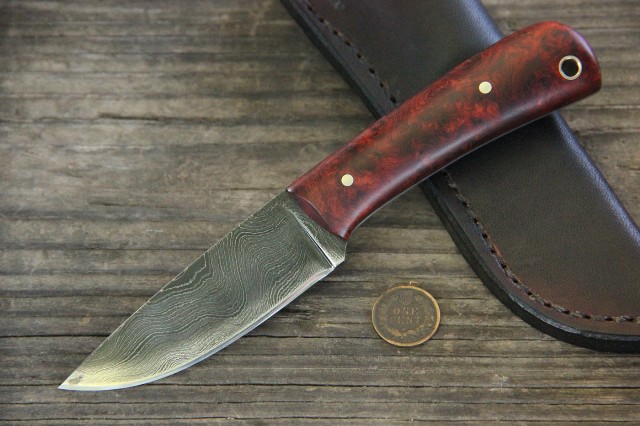 Sold, thank you Zack!
Above: Damascus Belt Knife, 6 7/8 inches, $265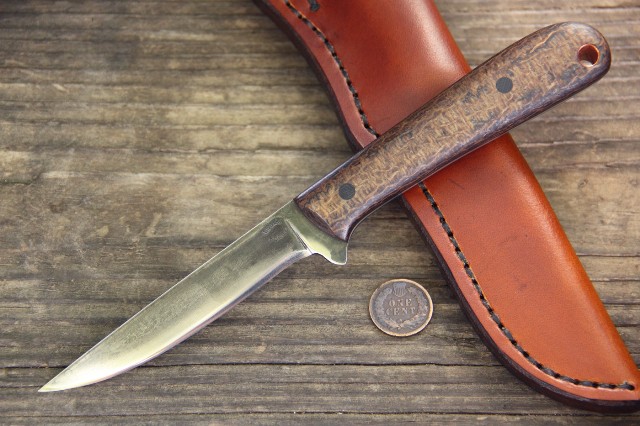 Sold, thank you Zack!
Above: ProSkinner, 7 5/8 inches, $210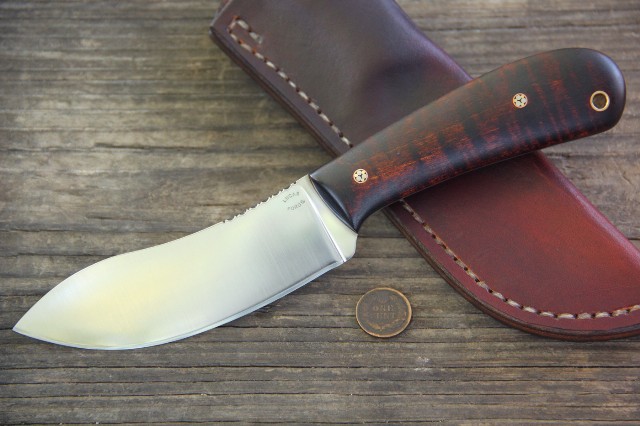 Sold, thank you John!
Above: Woodsman Nessmuk, 8 3/4 inches, $230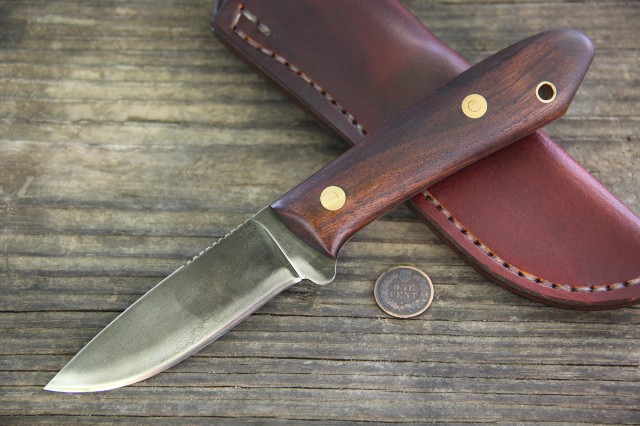 Sold, thanks Jason!
Above: Packer, 8 inches, $200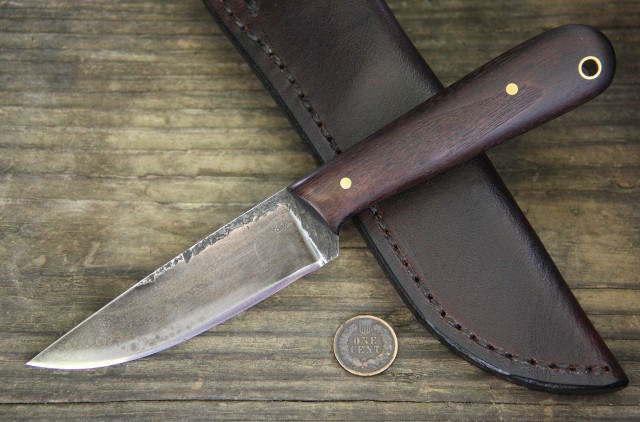 Sold, thank you Jason!
Above: Trapper, 7 5/8 inches, $195
Please check back soon or contact me if you are looking for anything in particular. Call (256) 431-6839 or email lucas@customhuntingknives.org for more information, or to place a custom knife order!