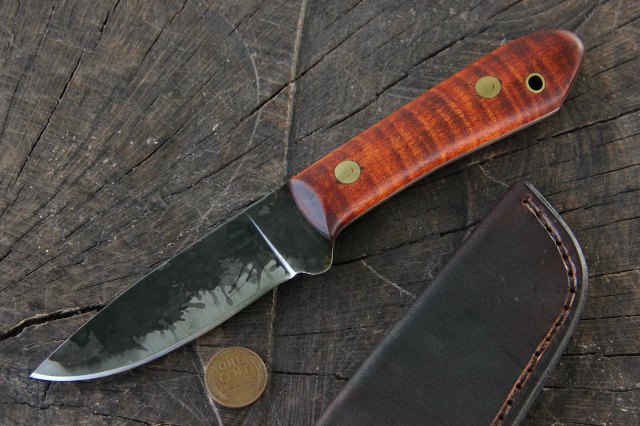 The knife that's showcased today is this sleek custom Packer that's just loaded with details! The sunset-tinted curly maple handle sets this design off just right. Added in with that spatter-finish on the blade, though, it sets the whole knife over the edge.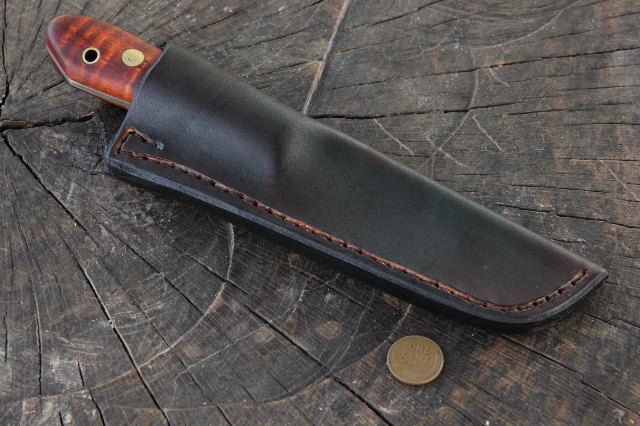 Plus, there's the handcrafted leather belt sheath. This a hard-working pair that's by no means just for looks.
If you are interested in ordering your own custom Packer, please visit the Packer model page, where you'll find lots more inspiration! If you have any questions, please direct them to lucas@customhuntingknives.org. Thank you very much for looking! Happy trails.