The intricate design of these deluxe copper-based mosaic pins is the perfect touch to set off a custom knife. They look especially snazzy with certain models, like the Packer and the Classic Hunter, but they also look great with the Jack Pine Special and others – why, the one above is actually in a Nessmuk.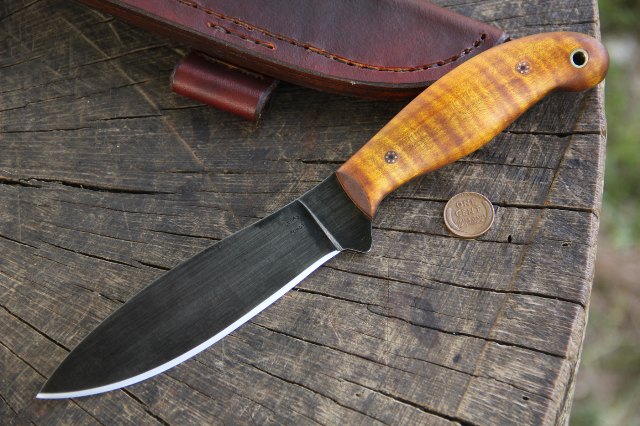 Jack Pine Special (Curly Maple)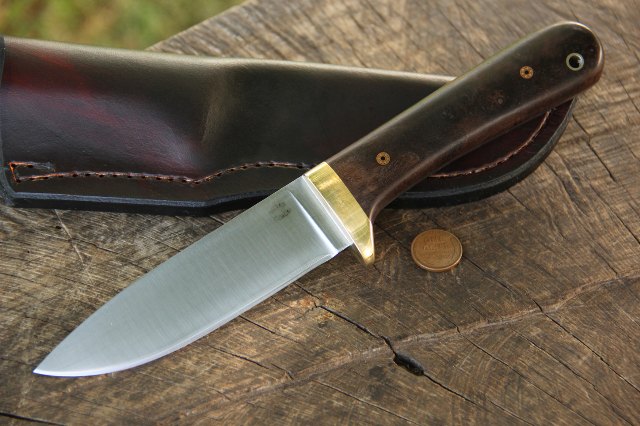 Classic Hunter (Stabilized Walnut)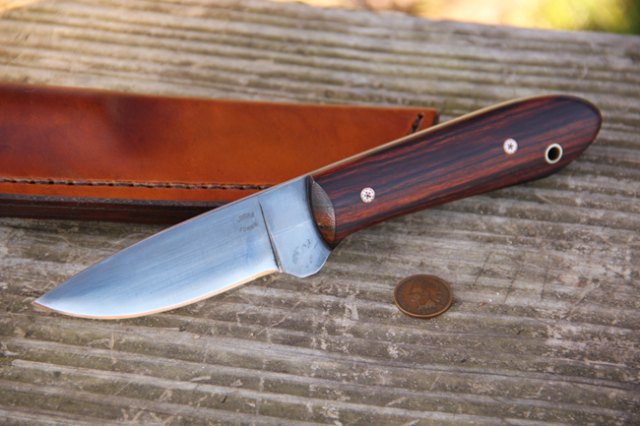 Packer (Desert Ironwood)  
A picture will hardly do this little detail justice.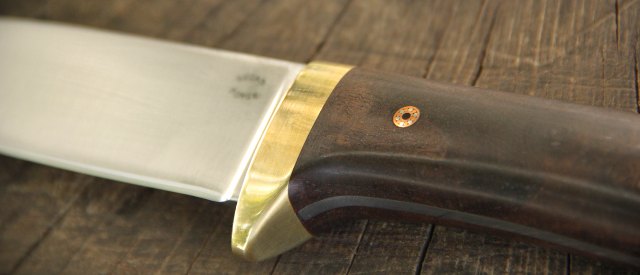 Thank you for stopping by the blog!
-Em