There is a very special knife available on the website today. This knife is patterned after the original Sears Nessmuk found in Mr. George Washington Sears' book. For more information about that, please feel free to visit the knife's listing.
Here are some additional views of this classic old-style Nessmuk. Enjoy!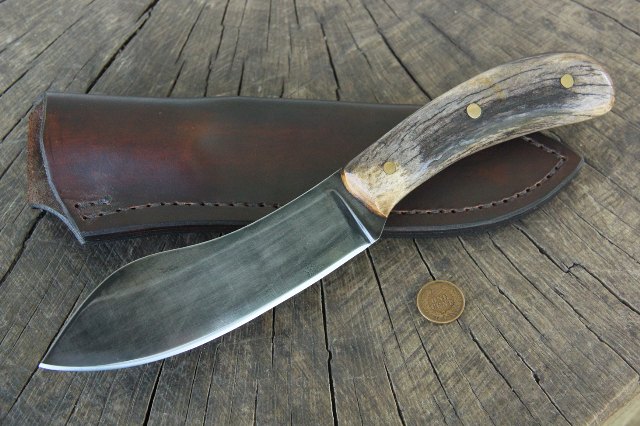 A stunning traditional woodsman's knife.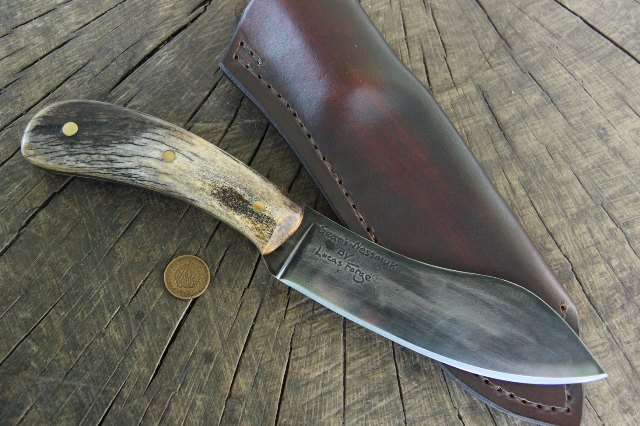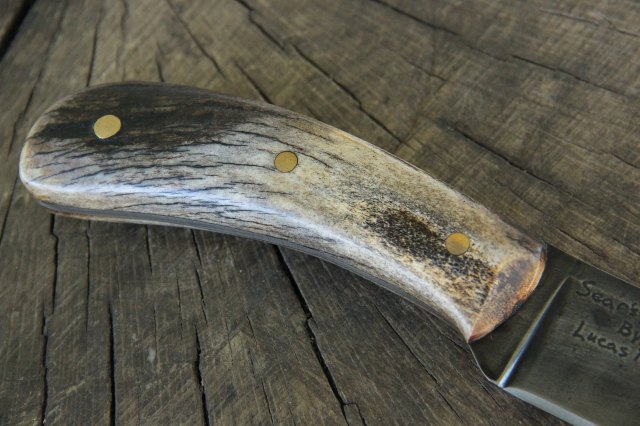 Antiqued antler handle with brass hardware.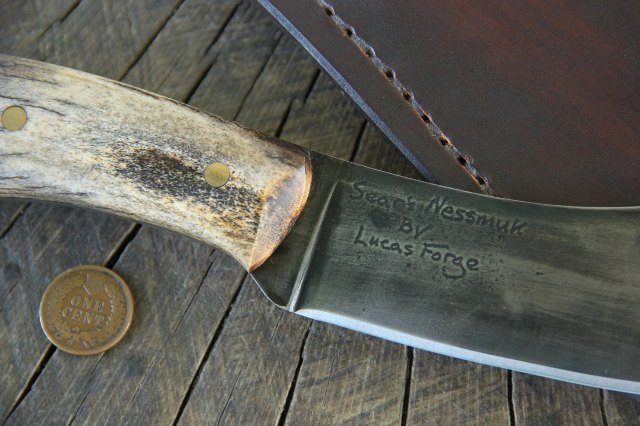 Etched inscription: Sear's Nessmuk By Lucas Forge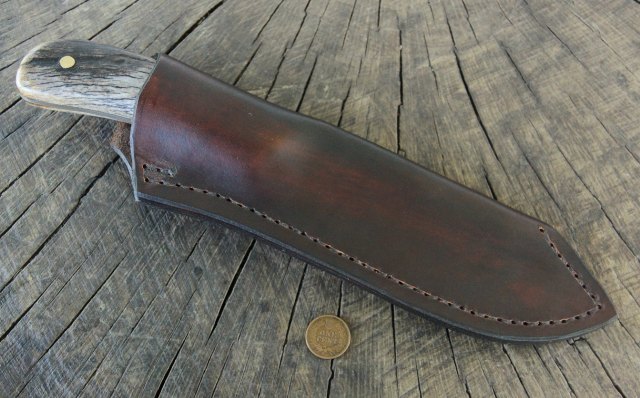 The Nessmuk in its handmade leather sheath.
Thank you for visiting the blog, for your interest, and for your enjoyment of traditional knives. Hope you have a great day!