New knives are on the page! Thought I'd post a few detail photos: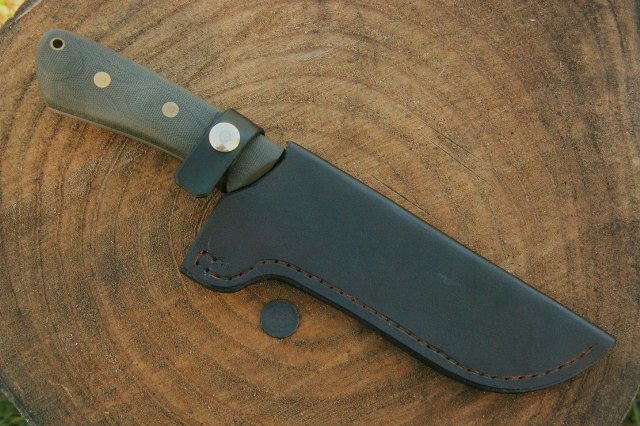 Here's a shot of the large Jaguar-type knife in the sheath. This is a sweet setup, folks.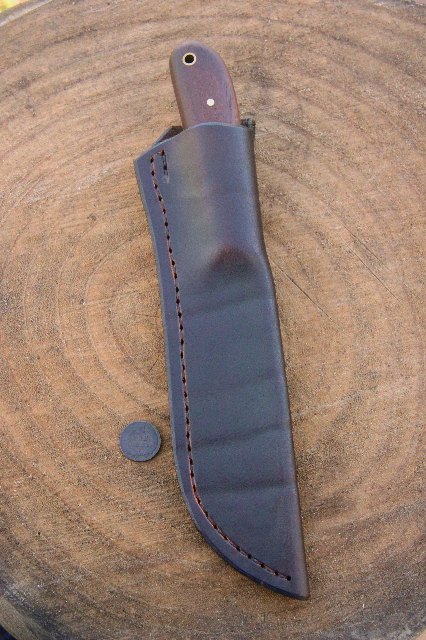 This is the available Powder River's sheath, which has some cool creases across the width of the sheath, making a rugged look.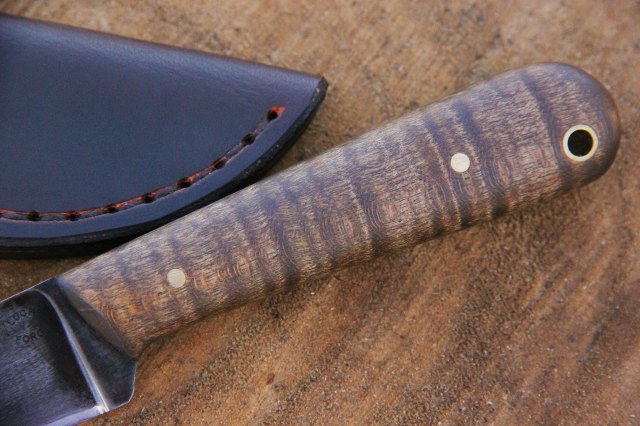 An attempted close-up shot of the walnut-stained curly maple handle on that Frontier Trapper. It's hard to get a photo that really shows this effect. It's amazing!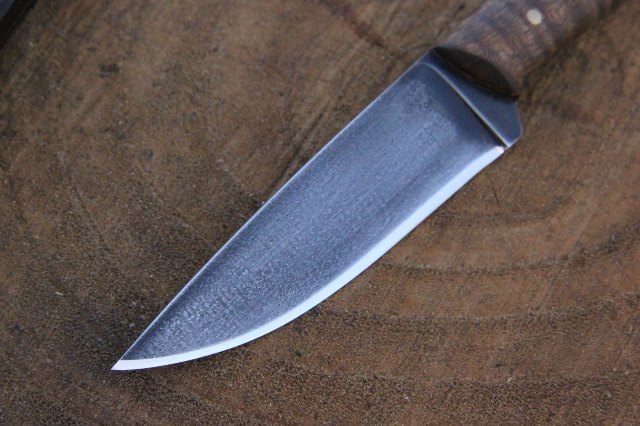 A blade close-up too, just for fun. That curved blade and sharp tip means detailed cutting work.
Thank you for visiting the blog! Hope you have a great day!