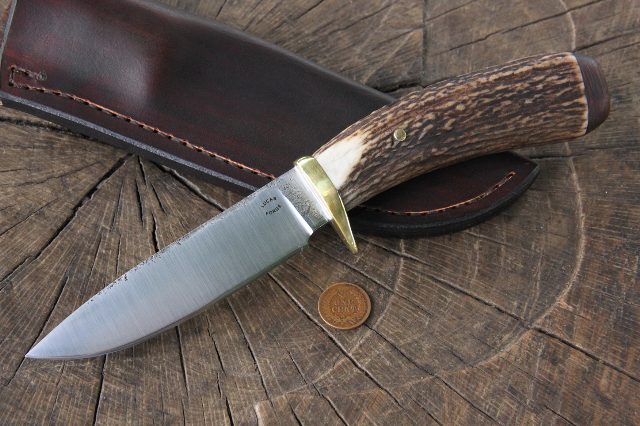 This knife's 4 1/2-inch blade is hammer forged out of 52100 high carbon steel.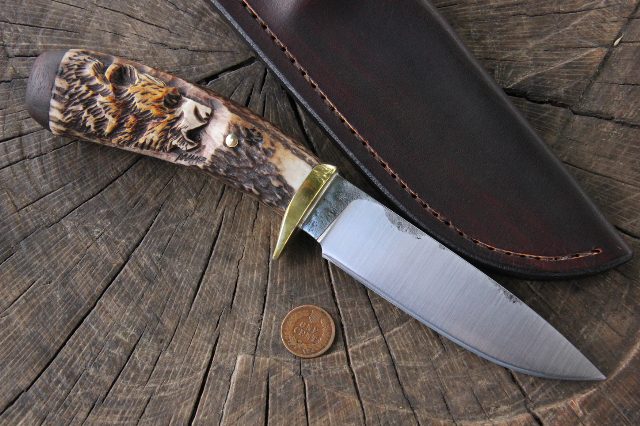 The handle is a piece of art, handcrafted by a Canadian artist, that features a bear carved out of the antler and given highlights of brown.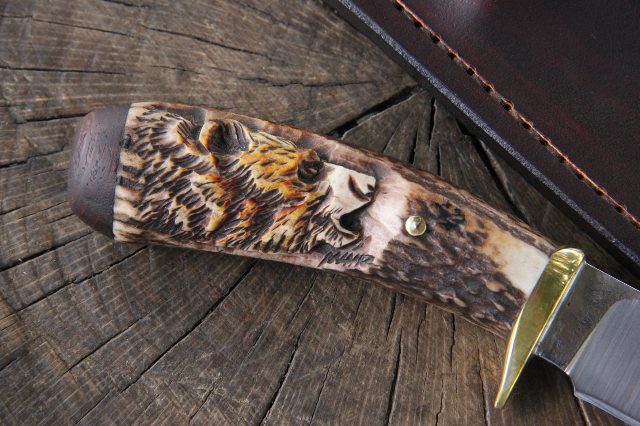 A brass guard and pin pair excellently with this handle style.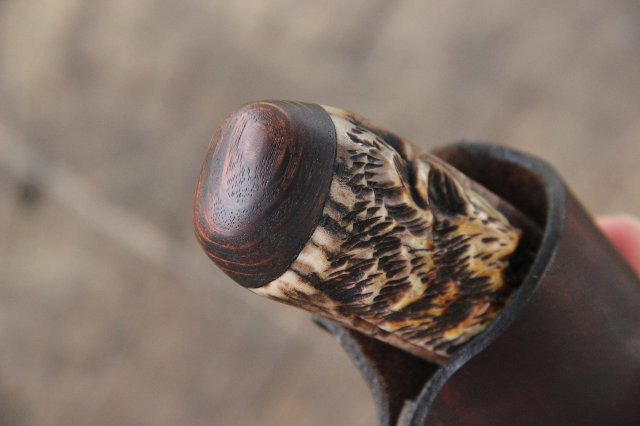 The end is polished off with a hardwood pommel.
A stunning custom order!
Thank you for looking!