Hello everyone; hope you've had a grand week!
Here are some detail shots of the knives that are available now!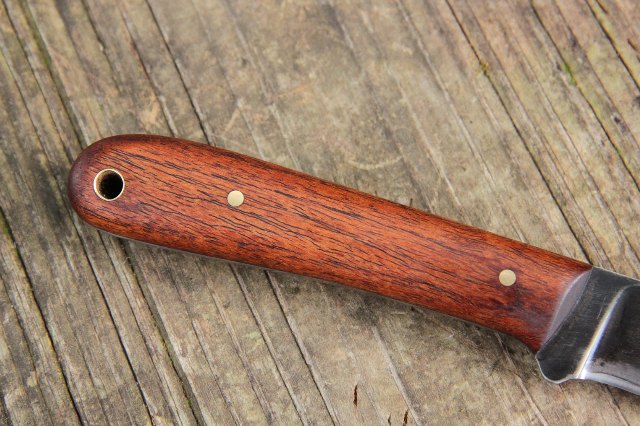 Have you seen that amazing Fish N Game with the mesquite handle? Well, this here is the reverse side of that handle! Mesquite is such a unique handle material and this piece has some beautiful grain.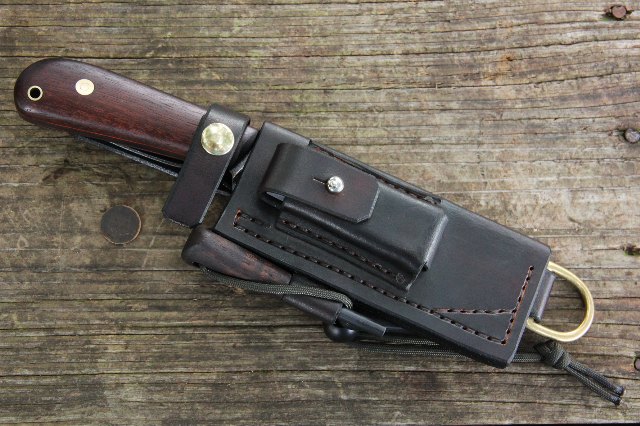 Next up is the hammer-forged Autumn Trek, and if the knife isn't amazing in and of itself, check out this sheath. It's a Trekker! Tote along a traveling woods-kit on your belt, complete with knife, included firestarter and Arkansas stone, and room to hang some other essentials from the classy brass D-ring.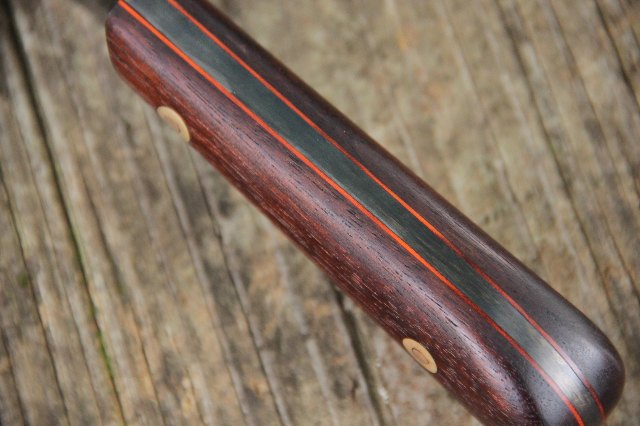 And here's a quick shot of the walnut handle with G-10 liners!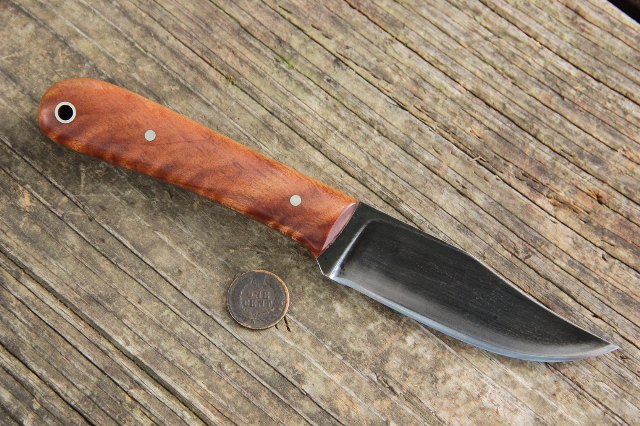 What do you think of this Frontier with the clip point blade? Here you can see a view of the other side of the stabilized maple handle…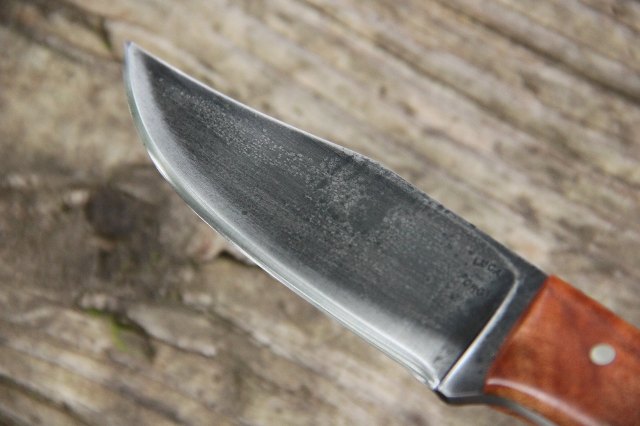 …and the aged blade!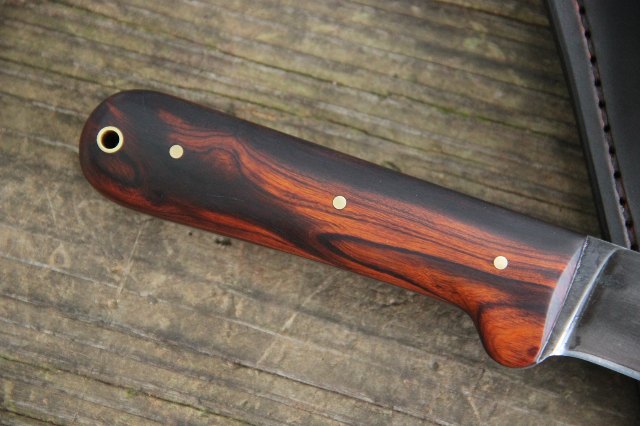 Last, but certainly not least, is a reverse view of the ironwood handle belonging to that cool Kephart! Talk about character!
Thank you so much for visiting the Lucas Forge blog!