Howdy everyone! It's a pleasure to post some detail pictures of today's available knives.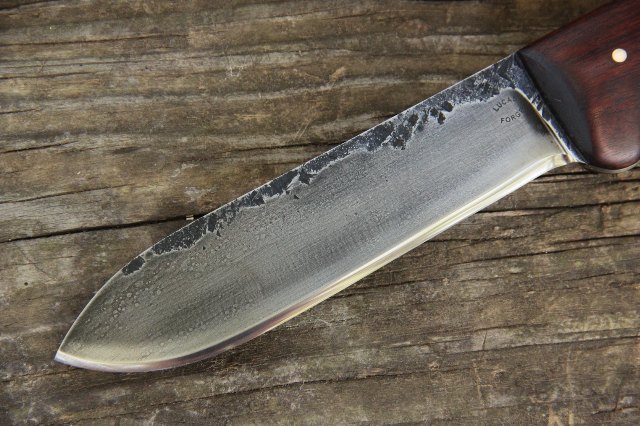 We're zoning in on that Kephart's blade!
And what about this one? This Large Frontier is all decked out with hammer-forged blade, aged finish, mosaic pins, and…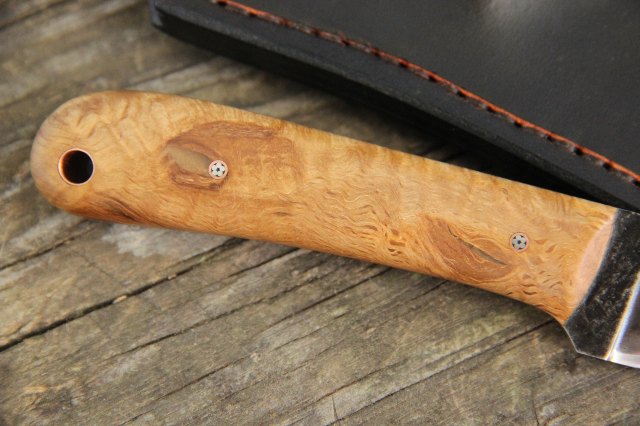 …a fantistic stabilized oak burl handle! Please notice the voids that are filled with the stabilizing resin, giving such a unique look to this knife! The largest is located to the left of the mosaic pin on the far left, with several more scattered throughout: Cool!
We hope you're having a great start to the autumn season. Happy hunting!