The Packer model is full of versatility and just plain practicality. It is of a very useful size…compact enough to carry daily and large enough to do most cutting jobs with ease.
Custom Packers are so varied, and each so unique, that for today's blog post, we present a series of four, all sporting curly maple handles. Check it out!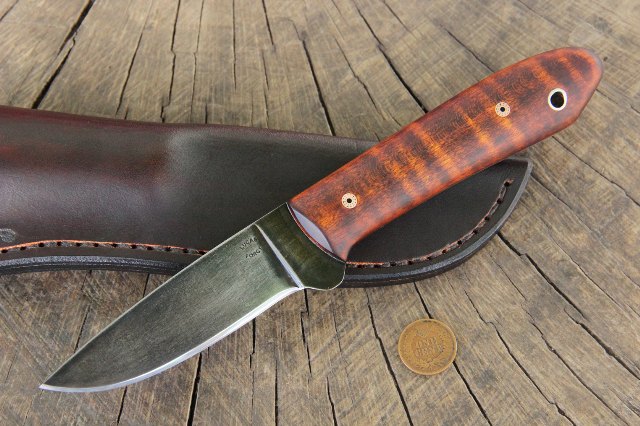 Aged blade and a medium brown stain on that curly maple gives this one a refined look. Plus, those mosaic pins set it off.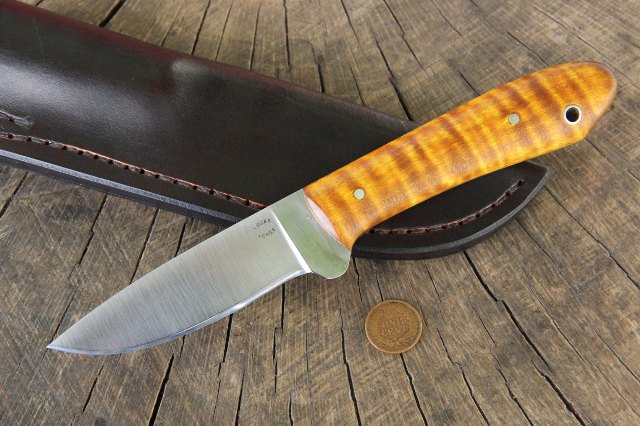 Satin blade finish, small pins and light, bright curly maple. What a match!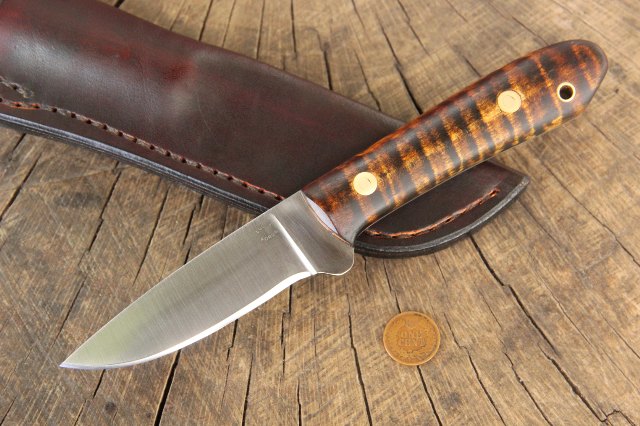 Satin finish blade, large brass pin sets, slanting grain, and a golden-brown stain.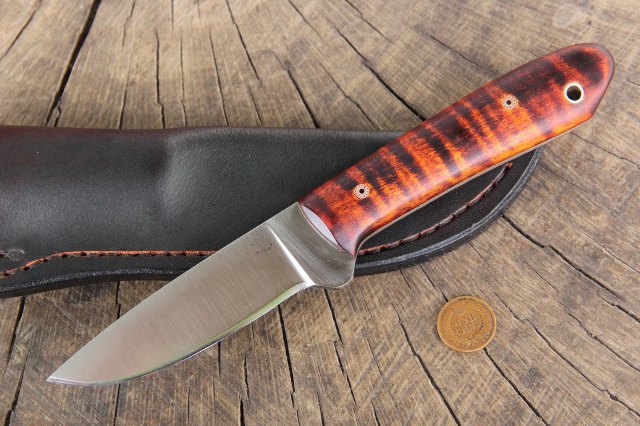 A satin blade finish, mosaic pins, and a vibrant medium stain. The color is reminiscent of ironwood.
For specific model information, please visit the page!
Thank you for joining us on the blog! Have a great day!