We hope you will enjoy browsing through pages which showcase some of the custom order knives that are made here at Lucas Forge. For interest and reference, all the models are shown below with varying types of curly maple handles!
For a detailed guide showing how you can place your own custom knife order, please scroll down this page.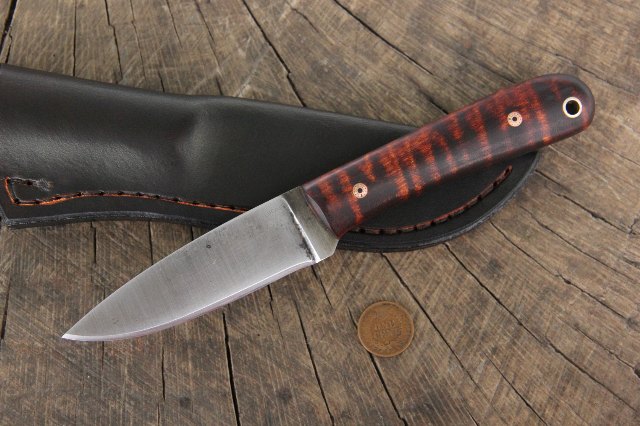 Visit the Frontier Knives Page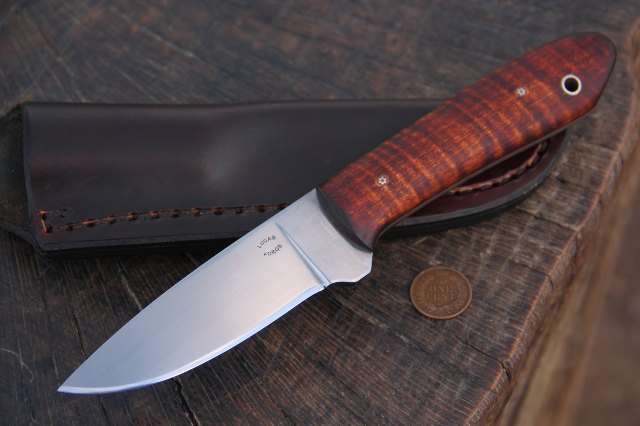 Visit the ProSkinner Model Page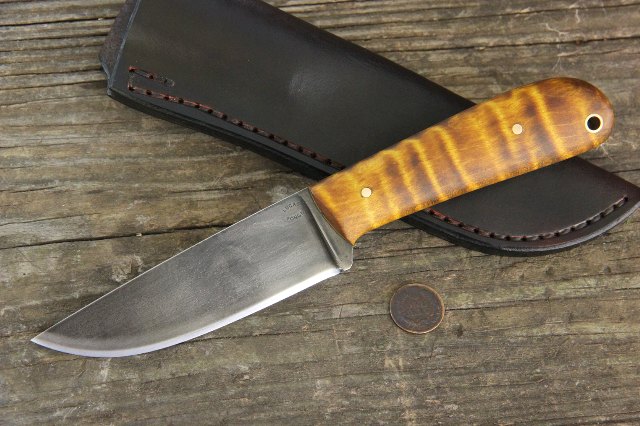 Visit the Powder River Model Page
Visit the Mini Jaguar Model Page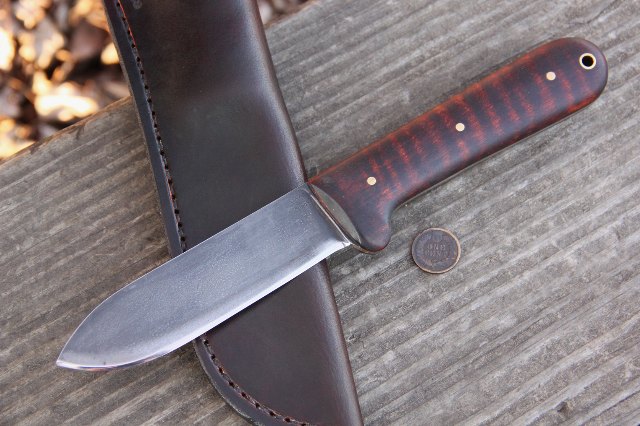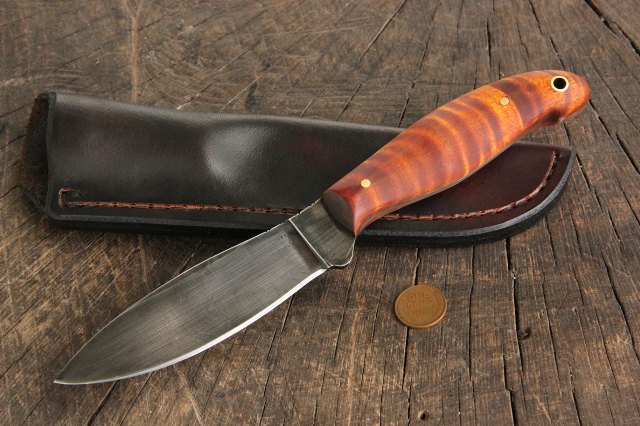 Visit the Jack Pine Special Model Page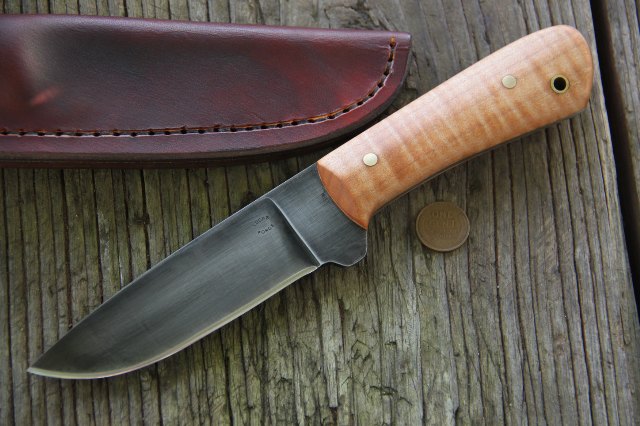 Visit the Elk River Hunter Model Page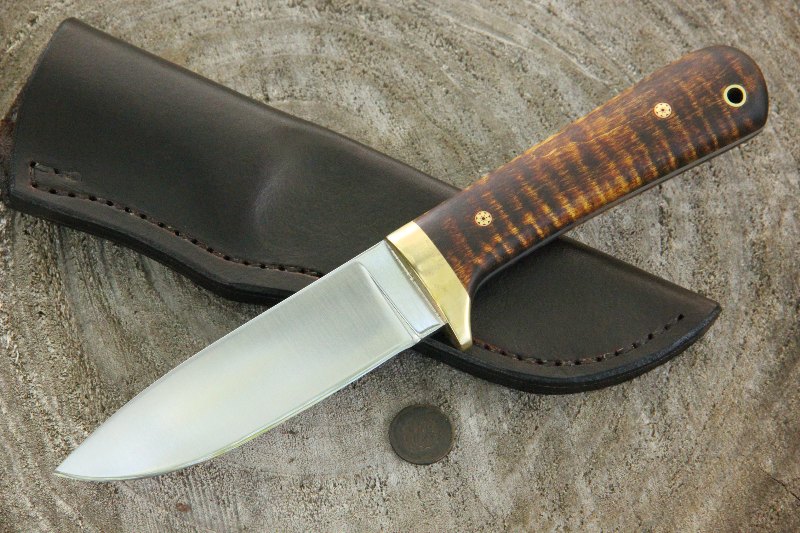 Visit the Classic Hunter Model Page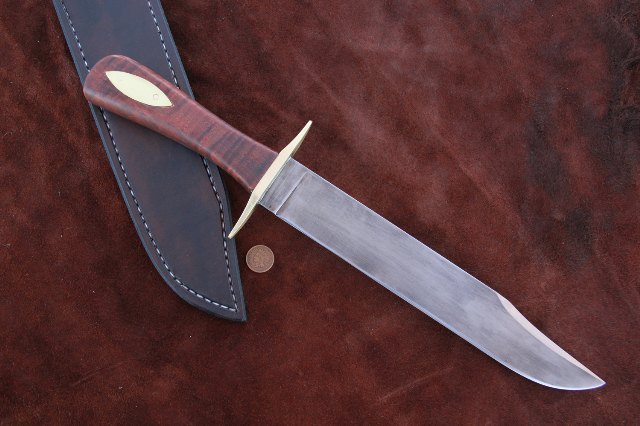 Thanks for looking!
————————-
To order one of these field-tested knife designs with your own custom specs, please click on the picture of your design of choice. This will take you to that model's page.
We will be using the Packer for our example. Here you can see a portion of its model page, reviewing the details of the design and offering many pictures for inspiration.
Click Here to Place An Order!
After you have browsed a while, you may be ready to order a knife. See a button that looks like the one above? Click it!
Notice how it pops open to reveal the order form. Here you can select from a myriad of options, such as your choice of handle, spine grips, liner options, your sheath of choice, and more. We'll discuss each box of options here so you'll know how to make sure to choose the knife of your dreams.
Please Select Your Packer's Handle Material:
In this drop-down menu, you have several handle material choices. This way, you will have a quote for your finished knife with your material of choice. All other options after this one will either offer a standard option that is included in this price, or additional options that will list the cost that they add to the finished price.
Handle Liner Option:
This lets you choose if you'd like a colored G-10 liner in the handle.
Select Hardware Type:
In our example of the Packer model, we have the choice of the standard brass bolt hardware, or a deluxe upgrade to mosaic pins at an additional cost. Different models offer different hardware types.
Select Lanyard Hole Options:
Here we have the choice of a lanyard hole liner that matched your material of choice (the liner could be nickel silver, brass, etc.), or no lanyard hole. The choice is up to you – no additional cost either way.
Select Blade Length:
Your Packer can be ordered with the standard 3 1/2-inch blade, or with a 4-inch blade at an additional cost. Some knife models have blade length options, some don't.
Select Blade Thickness:
The Packer (and most of the other models) come standard with a great 1/8-inch blade thickness. If you are looking to customize your knife's blade, you can select a different thickness – usually either 5/32-inch or 3/16-inch – at an additional cost.
To be continued…