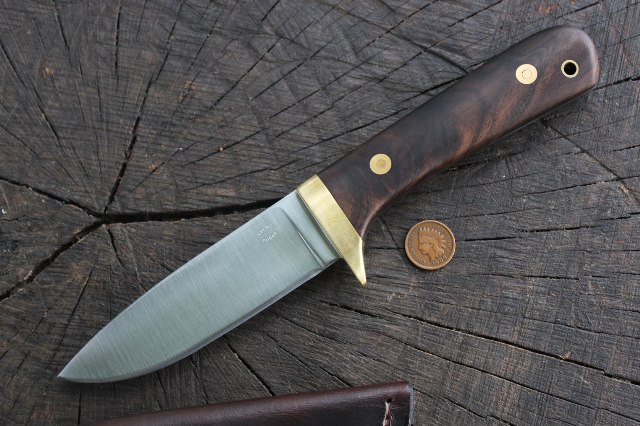 The Classic Hunter model. It's absolutely ready to go to work in the field and at the same time be turned into a family heirloom piece.
This model is about 9 1/2 inches overall, with a 4 1/2 inch blade.

Made out of 1/8-inch, O-1 high carbon tool steel and comes standard with a satin finish. This satin finish can be maintained by polishing, or can be allowed to mellow with use. You also have the option of choosing a blued finish for the blade.

The Classic Hunter also sports a brilliant brass guard and brass bolt hardware that will mellow and age beautifully with proper care. There is also an option to upgrade to 3/16″ mosaic pins.

Can be made with your choice of handle materials! It is most often created with darker woods, so that the brass can stand out. Stabilized walnut (as seen above!) is a popular choice.

Comes with a custom-fitted, vertical-carry, leather sheath. The snap sheath, shown further down this page, is available upon request. And, best of all in the sheath options – the Classic Hunter model is fully compatible with the Trekker sheath! For more information about the Trekker, please visit the

sheath page

!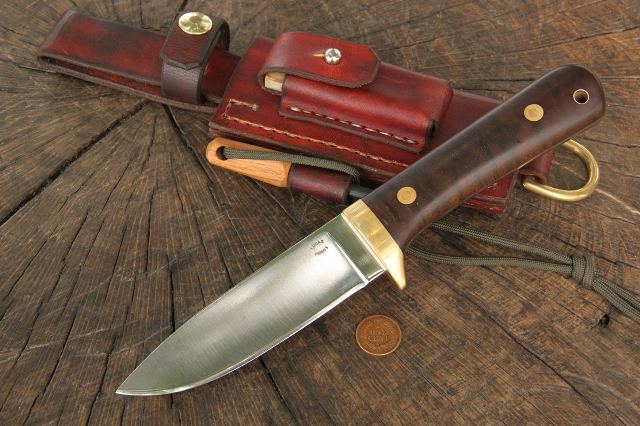 The Classic Hunter model starts with a base price of $250.
To order your own custom Classic Hunter, please click on the button below to see a form with some of the options that are available! If you're interested in something you don't see here, please visit the Custom Options page, email lucas@customhuntingknives.org with your ideas or requests.
Important! Please note that I require a $25.00 deposit when taking a custom knife order online. By using the PayPal button below, you will be placing a custom knife order and paying the deposit. At this time the expected delivery for custom orders is about 7 months from order date. An email will be sent to let you know your order is ready. Thank you!
Order Form for Custom Classic Hunter Knife
Handle Choice
Blade Finish
Hardware Choice
Spine Options
Sheath Choice
Other Custom Option Choices?
Any Special Instructions?
Thank you for visiting the Classic Hunter model page.
You may also be interested in the Elk River Hunter!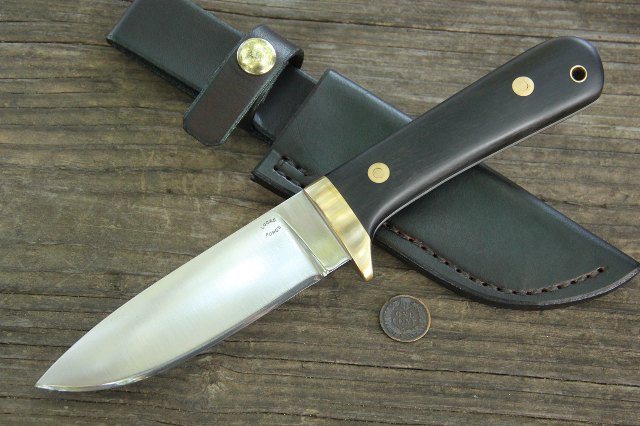 Above: (CH-12) This Classic Hunter has the 5/32″ blade thickness option and ebony.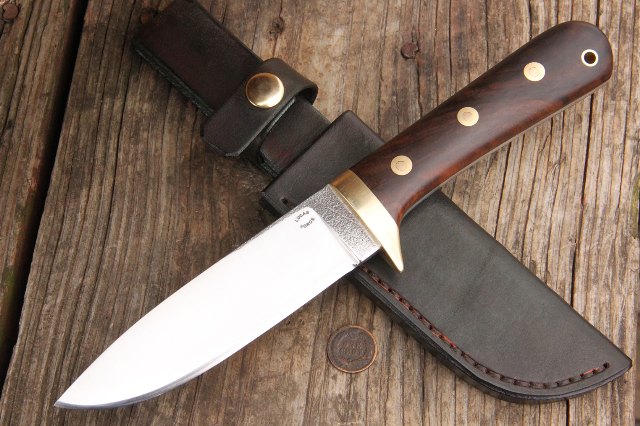 Above: (CH-11) Stabilized walnut, deluxe three-bolt hardware, and partial mill finish on stainless!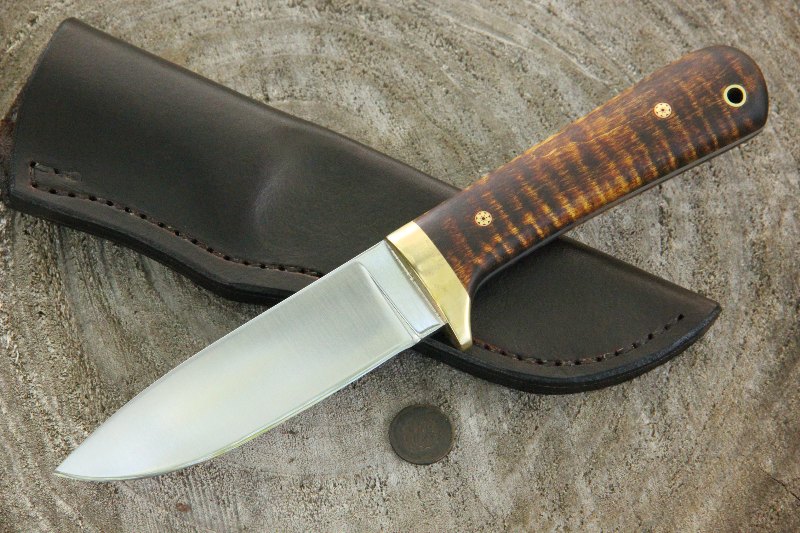 Above: (CH-10) Curly maple handle and mosaic pins makes for a deluxe, exotic version of the Classic Hunter!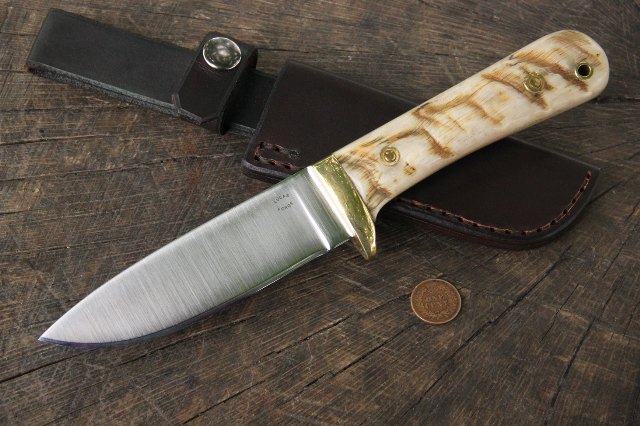 Above: (CH-9) Stunning ram's horn.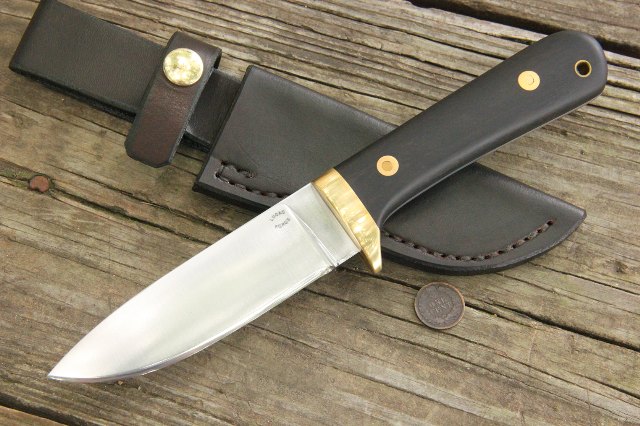 Above: (CH-8) Cool ebony handle.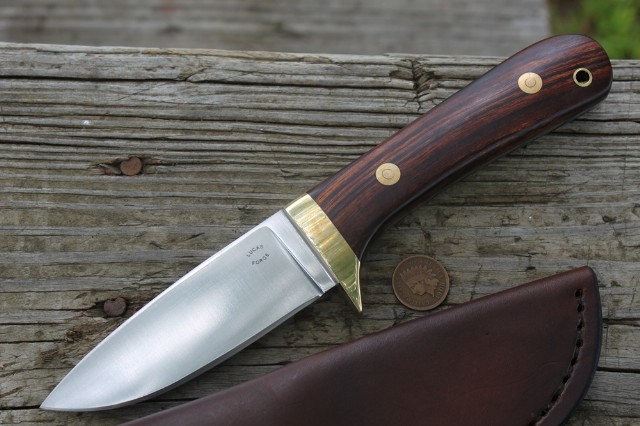 Above: (CH-7) Ironwood handle and satin finish!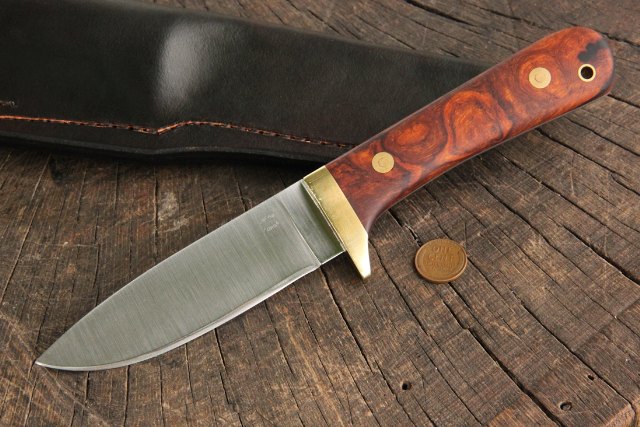 Above: (CH-6) A stunning ironwood handle!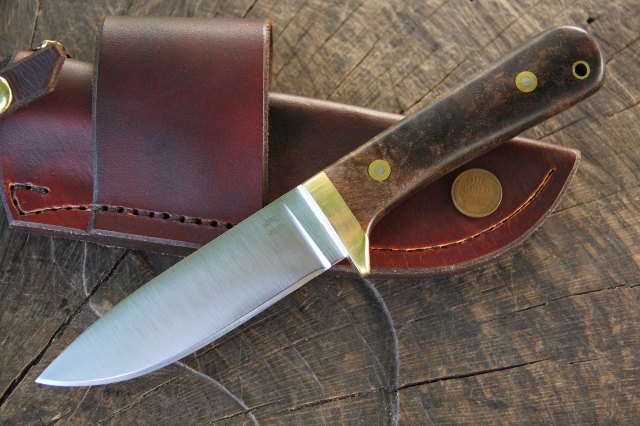 Above: (CH-5) An amazing stabilized walnut handle, and two-toned pins to boot. Horizontal sheath.
Above: (CH-4) Light curly maple handle with mosaic pins to set it off. Right on!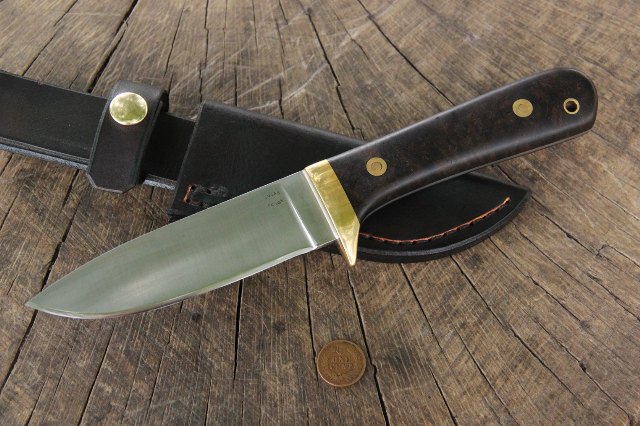 Above: (CH-3) Another finely-grained stabilized walnut handle adorns this Classic Hunter. Snap sheath.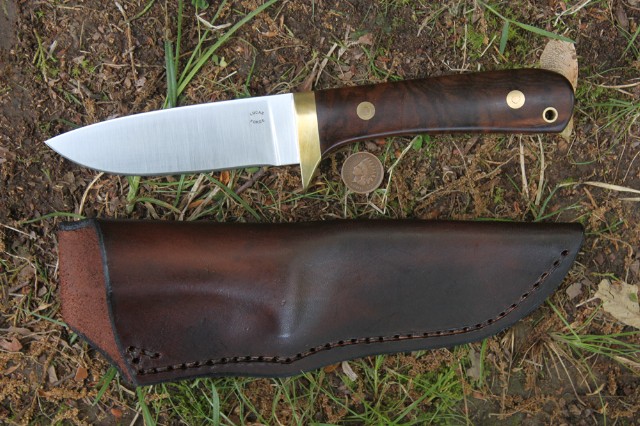 Above: (CH-2) Another stabilized walnut handle. Also gives you a great view of the sheath!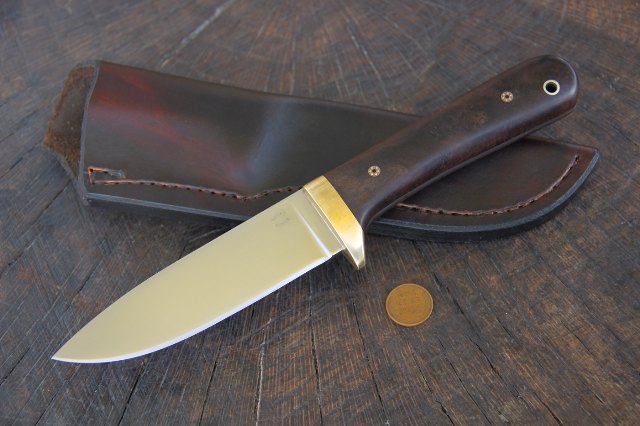 Above: (CH-1) Stabilized walnut handle.
What will yours look like? Order your custom Classic Hunter knife using the form above!