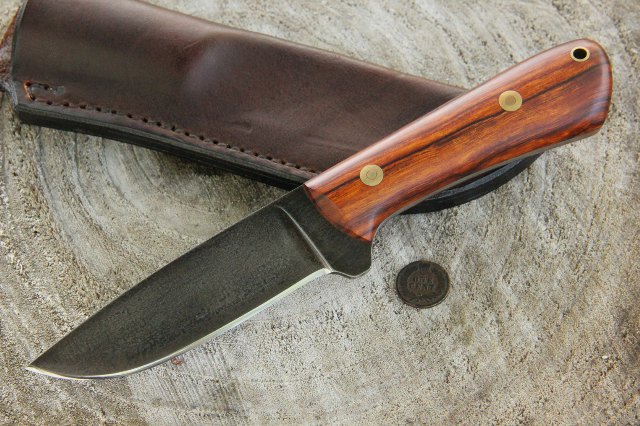 The Elk River Hunter model combines versatility and rugged reliability – and it's made to use. Plus, it's named for the beautiful Elk River (below), located close to our family's home.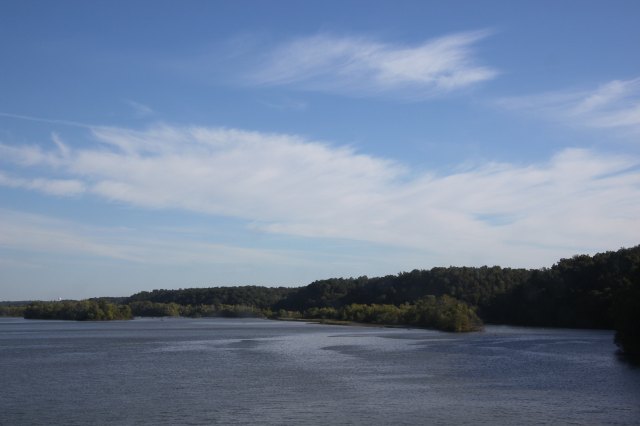 The Elk River in stunning blue.
The Elk River Hunter is right for packing every time you wander. It has plenty of power and is well suited for use when field dressing.
This model is approximately 9 inches overall, with a blade length of about 4 1/2 inches.

Blade is made by Lucas out of 1/8-inch, O-1 high carbon tool steel and comes standard with a satin finish. This satin finish can be maintained by polishing, or can be allowed to mellow with use.

The standard hardware is a set of two brass bolts, but can be upgraded to deluxe 3/16″ mosaic pins.

You choose the handle material! The knife shown above has a desert ironwood handle. ERH's handle has shaping that allows for a great grip!

Each custom knife comes with its own handmade leather sheath, made here! Also, the Elk River Hunter can be further customized by pairing it with the Trekker sheath! Please be sure to check out all Trekker's amazing details (complete with lots of pictures!)

over here

!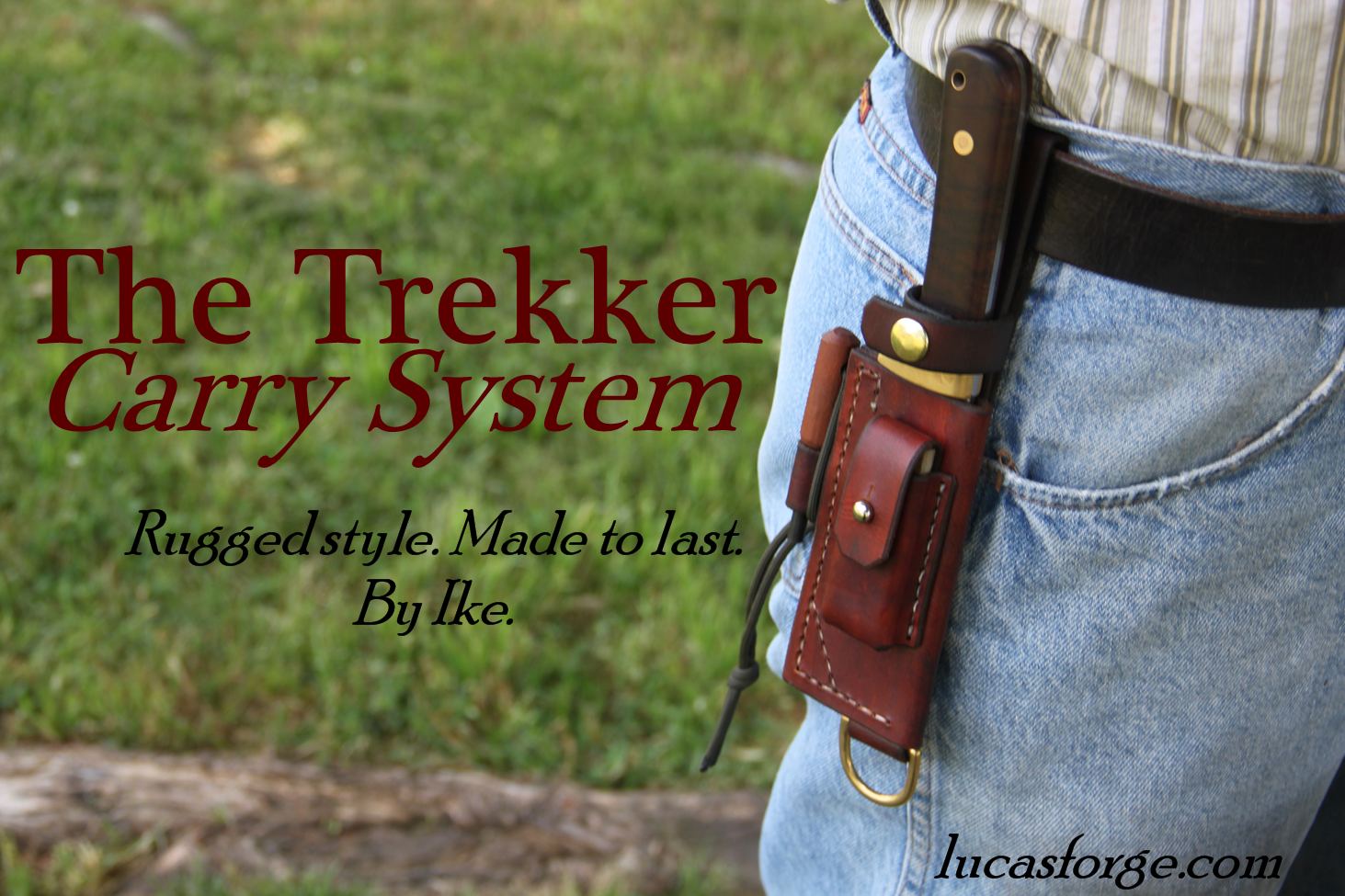 The Elk River Hunter's base price is $185.
To order your own custom Elk River Hunter, please click on the button below to see a form with some of the options that are available! If you're interested in something you don't see here, please visit the Custom Options page to see even more options for customizing, or direct your questions to the email address below.
Important! Please note that I require a $25.00 deposit when taking a custom knife order online. By using the PayPal button below, you will be placing a custom knife order and paying the deposit. At this time the expected delivery for custom orders is about 7 months from order date. An email will be sent to let you know your order is ready. Thank you!
Order Form for Custom Elk River Hunter Knife
 Please feel free to look over the pictures below for examples and inspiration. If you have any questions or would like to ask about a custom handle material, please write to lucas@customhuntingknives.org. Thank you so much for considering Alabama craftsmanship!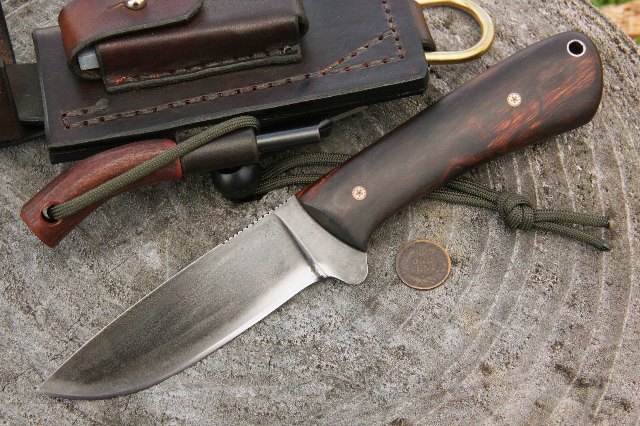 Above: (ERH-9) Dramatic ironwood, mosaic pins, thumb jimping and custom Trekker sheath!
Above: (ERH-8) Mesquite handle, double mosaic pins, thumb jimping and hammer forged finish.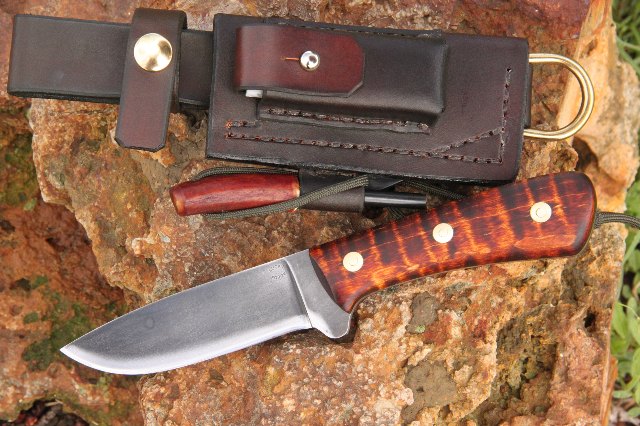 Above: (ERH-7) The Elk River Hunter outfitted with some custom options: no lanyard hole, three bolt hardware, and Trekker sheath.

Above: (ERH-6) Stabilized walnut handle, three mosaic pins and filework make this a unique choice of hunting knife.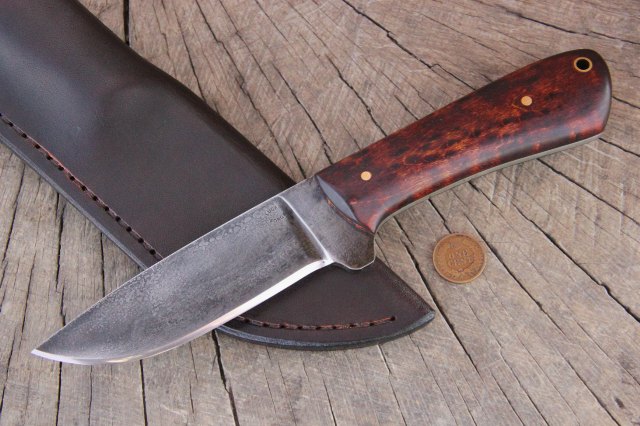 Above: (ERH-5) Bird's eye maple, brass pins, and a very detailed aged finish – a fine combination!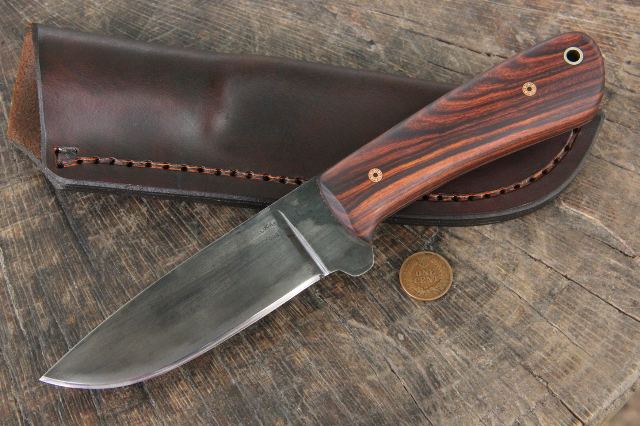 Above: (ERH-4) Custom, with a stunning ironwood handle. Aged finish. Whoa.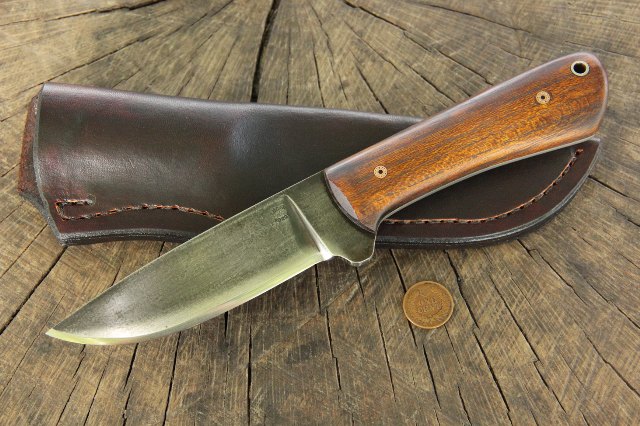 Above: (ERH-3) A fantastic osage orange handle paired with mosaic pins.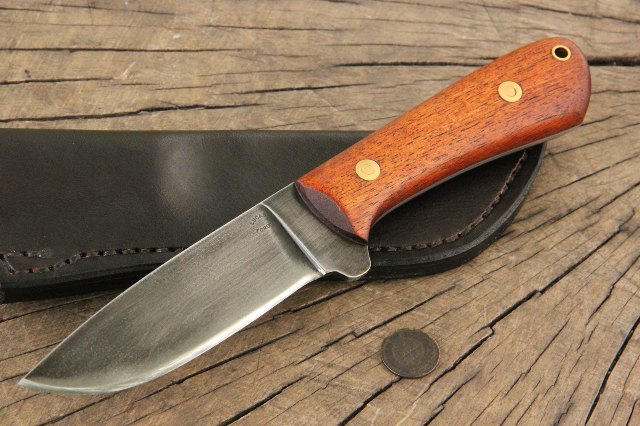 Above: (ERH-2) The Elk River Hunter with a unique and traditional mesquite handle.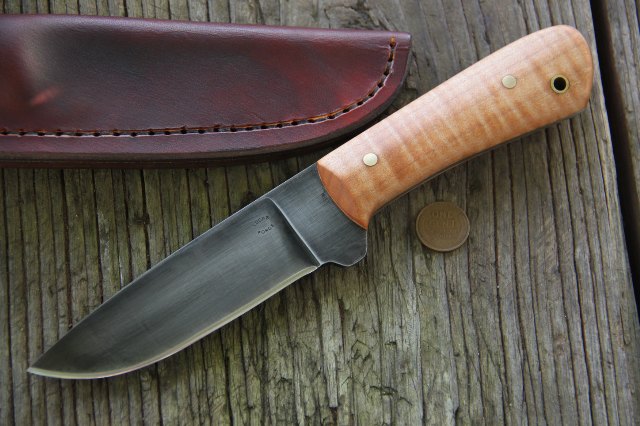 Above: (ERH-1) An Elk River Hunter with a curly maple handle.
What will yours look like? Order your custom Elk River Hunter knife using the form above!