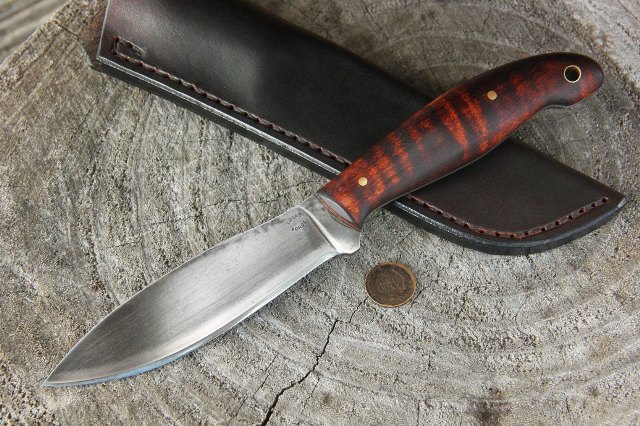 The Jack Pine Special is an original take on the "Willow Leaf" knife blade design, also called the Canadian Belt Knife. It's a versatile model that has stood up to the rigors of real life work in the field and packs a lot of style, too.
The Jack Pine Special comes standard with a blade length of about 4 1/4 inches and the overall length is about 8 7/8 inches. There is also a custom option for a 5-inch blade.

This model is made out of 1/8-inch thick, O-1 high-carbon tool steel.
Blade comes standard finished with an aged finish. Satin and hammer-forged finishes are available as custom options.
Brass pins are the hardware of choice for this model, but these can be upgraded to 3/16″ mosaic pins.
About 1″ of thumb jimping is filed into the spine of the Jack Pine Special and is included in the price of the knife…or you can customize by swapping out a different filework pattern! Click to see an example of the X-jimping, Classic, and Vine filework patterns.

Jack comes standard with a slight palm swell handle that offers a great fit in the hand. Seriously…this knife is comfortable. And it's available with virtually any handle material! Curly maple is a very popular choice for this model and is available with several different stain options. Just add your choice of either "light stain" or "dark brown stain" in the special instructions box below. The model example above has a curly maple handle with a dark brown stain. Stain colors will not be a guaranteed match.

Each knife also comes standard with a handcrafted vertical-carry leather sheath.
The Jack Pine Special base price is $215.
To order your own custom Jack Pine Special, please use the form below. If you're interested in something you don't see here, please visit the Custom Options page, email  lucas@customhuntingknives.org or call (256) 431-6839 for more details.
Important! Please note that I require a $25.00 deposit when taking a custom knife order online. By using the PayPal button below, you will be placing a custom knife order and paying the deposit. At this time the expected delivery for custom orders is 6-7 months from order date. An email will be sent to let you know your order is ready. Thank you!
Order Form for Custom Jack Pine Special
If you have any questions, just direct them to lucas@customhuntingknives.org. Thank you for visiting Lucas Forge online!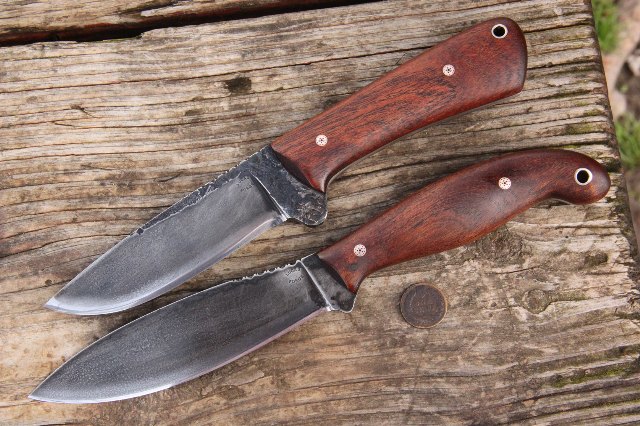 Above: (JP-9) Set of Elk River Hunter (top) and Jack Pine Special – handsome mesquite handles, mosaic pins, and filework.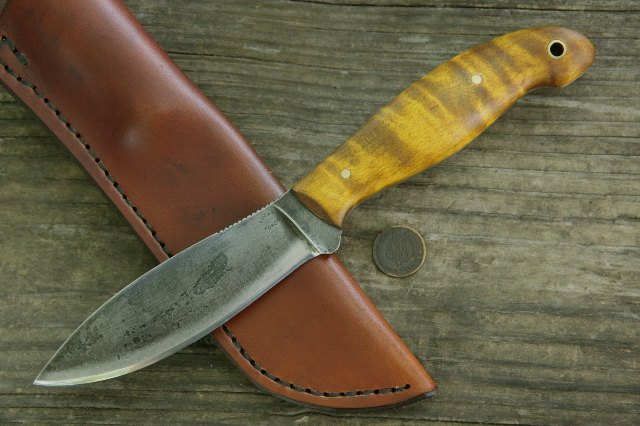 Above: (JP-8) Buckskin curly maple.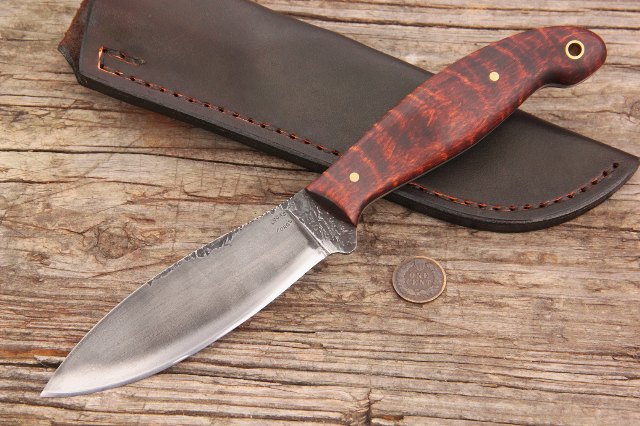 Above: (JP-7) Dark brown curly maple and hammer forged finish.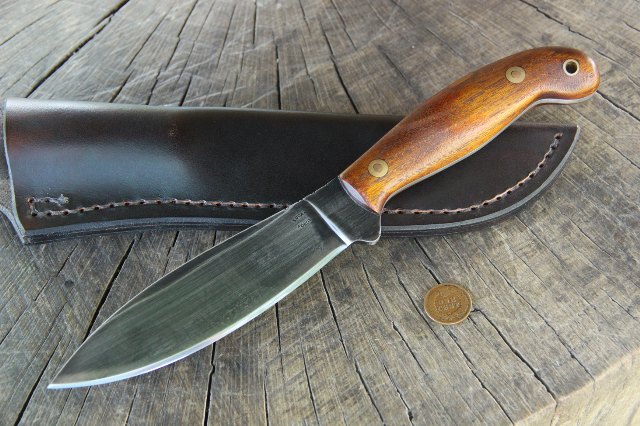 Above: (JP-6) 5-inch blade version with osage handle.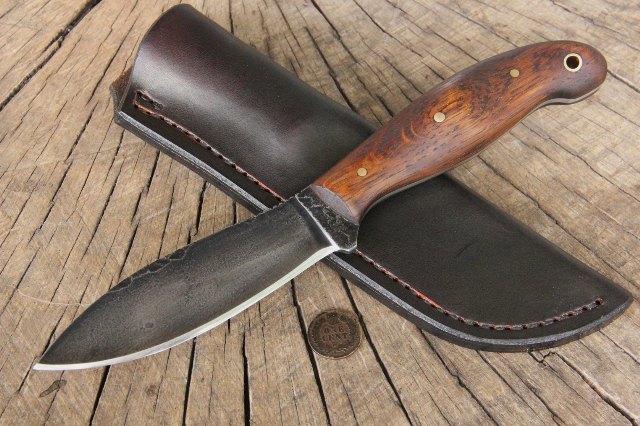 Above: (JP-5) Aged oak makes a stunning handle…especially when paired with the hammer forged blade finish!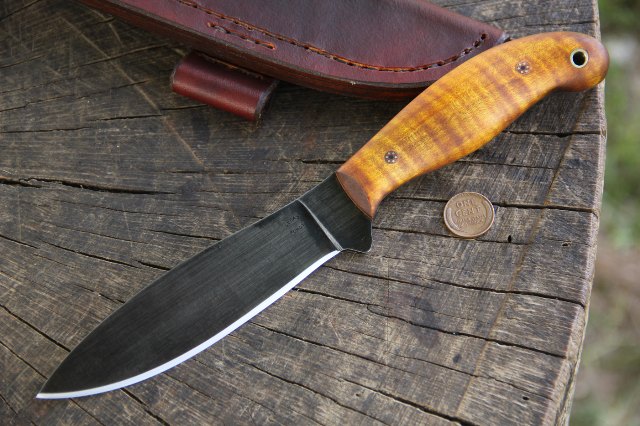 Above: (JP-4) Mosaic pins add their subtle crowning mark to this buckskin curly maple handle. Belt sheath has a custom loop to hold a firestarter.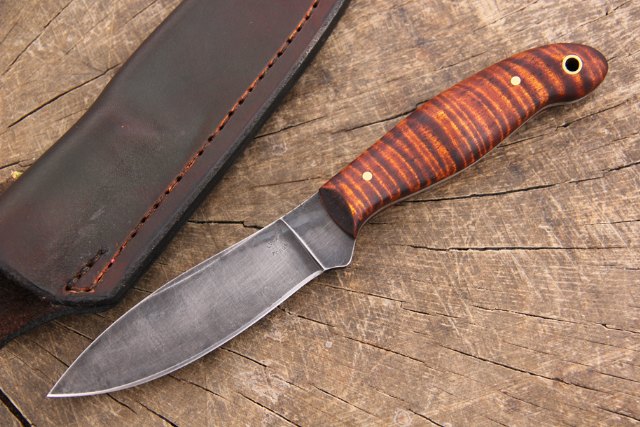 Above: (JP-3) Curly maple handle sports a dark brown stain.
Above: (JP-2) Aged finish and a dramatic ironwood handle.
Above: (JP-1) The Jack Pine Special with a sheephorn handle.
Thank you for visiting Lucas Forge!