The Packer is an ideal drop point hunting knife that is suited to a wide range of tasks around the camp and in the field. . .just about anything from skinning a deer to carving marshmallow-roasting sticks.
Each of these knives are approximately 8 inches overall, with a 3 3/8-inch blade.

The blade is O-1 high carbon tool steel in a 1/8-inch width. Other steel widths are available for custom order.

An aged blade finish is the popular standard for the Packer, but satin and hammer-forged pattern finishes are both options when customizing this knife.
Brass bolts are the hardware of choice. Or, you can go deluxe and upgrade to 3/16″ mosaic pins.

The Packer is available in a wide variety of handle choices (the one shown above is sporting a desert ironwood handle).

Each Packer also comes with a handcrafted vertical-carry leather belt sheath! A custom horizontal sheath is available upon order. If you wish to have both a vertical and horizontal sheath to go with you knife, just call or email and we'll work something out for you!
Base price for this model: $175
To order your own custom Packer, please fill out the form below. If you're interested in something you don't see here, please visit the Custom Options page, or email lucas@customhuntingknives.org.
Important! Please note that I require a $25.00 deposit when taking a custom knife order online. By using the PayPal button below, you will be placing a custom knife order and paying the deposit. At this time the expected delivery for custom orders is about 7 months from order date. An email will be sent to let you know your order is ready. Thank you!
Order Form for Custom Packer Knife
Thank you so much for considering a handcrafted cutting tool from Lucas Forge!
Below you will find a selection of pictures that showcase just some of options available in your custom Packer. If you are interested in adding any of these features, contact Lucas by using the information above. If you have a question about a particular knife pictured here, please reference the number when writing (example: P-3). Thank you!
 Above: (P-1) The Packer model featuring a stabilized walnut handle and satin finish.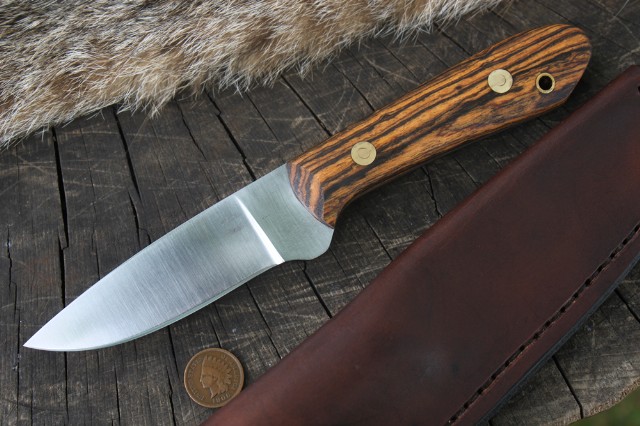 Above: (P-2) An exotic-looking bacote handle finishes this Packer.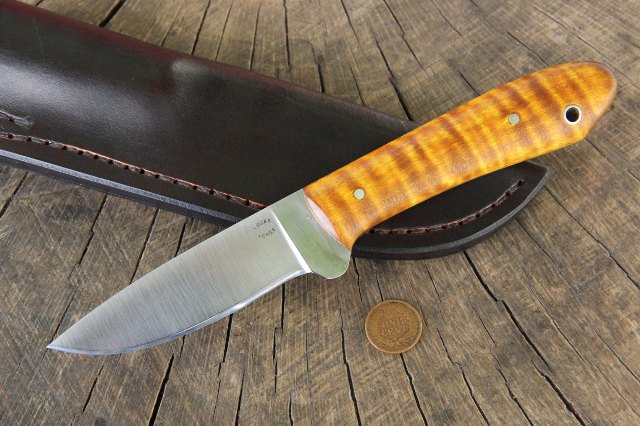 Above: (P-3) A bright curly maple handle. Special order brass pins.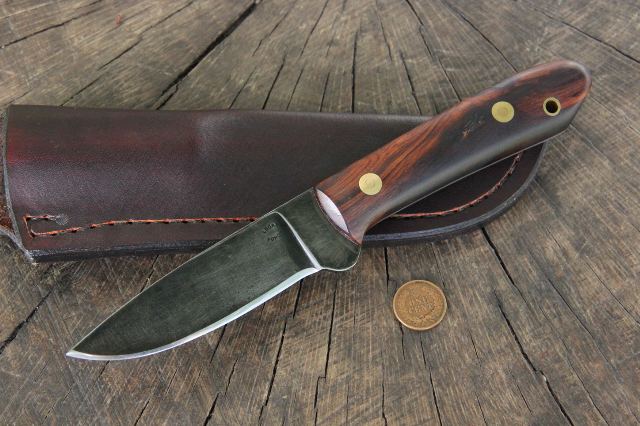 Above: (P-4) Yet another absolutely striking desert ironwood handle crowns this Packer.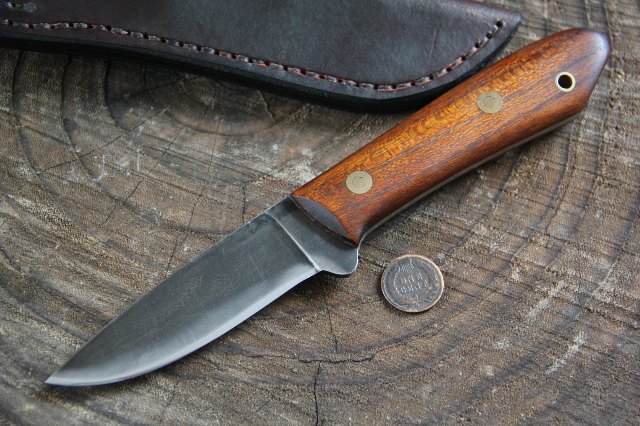 Above: (P-5) This one has a fantastic osage orange handle and aged blade.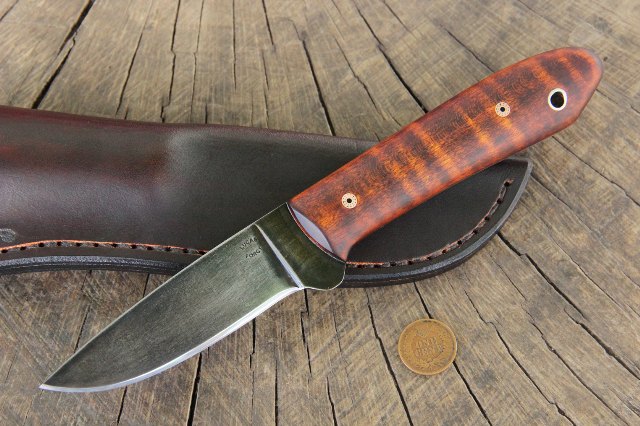 Above: (P-6) An amazing curly maple handle… Mosaic pins, too!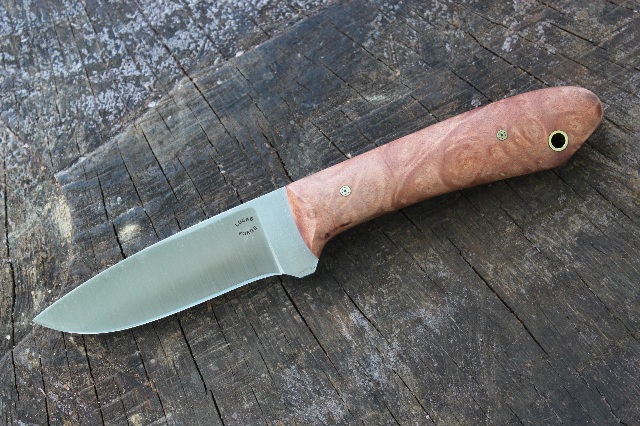 Above: (P-7) The Packer design featuring a maidou burl handle and mosaic pins. 
Above: (P-8) The Packer design made with a customized spliced handle: walnut, red liner, and osage! Aged blade finish.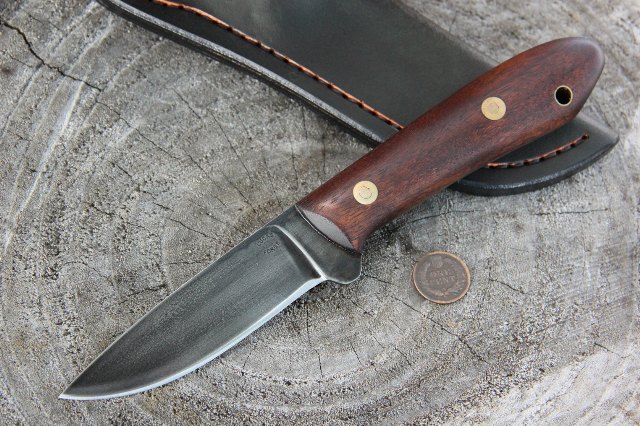 Above: (P-9) A Packer with a classy walnut handle and aged finished blade.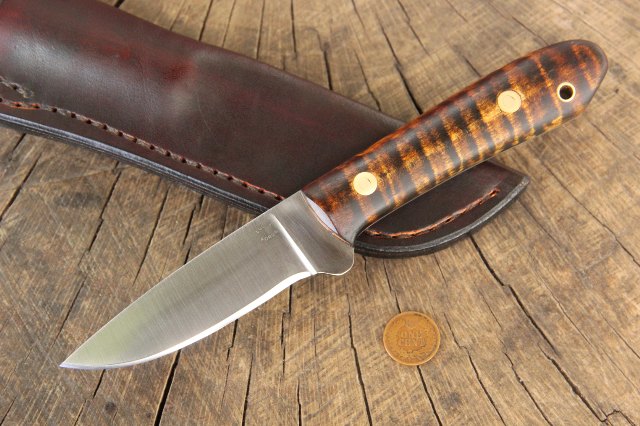 Above: (P-10) Pictured here is a Packer showing a curly maple handle.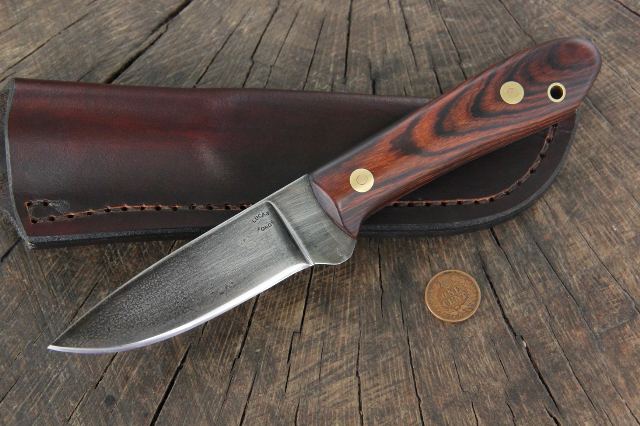 Above: (P-11) The Packer design featuring an aged blade, an ironwood handle, and the great standard brass bolt hardware.
 
 Above: (P-12) Featured here are two Packers with mesquite (top) and walnut handles.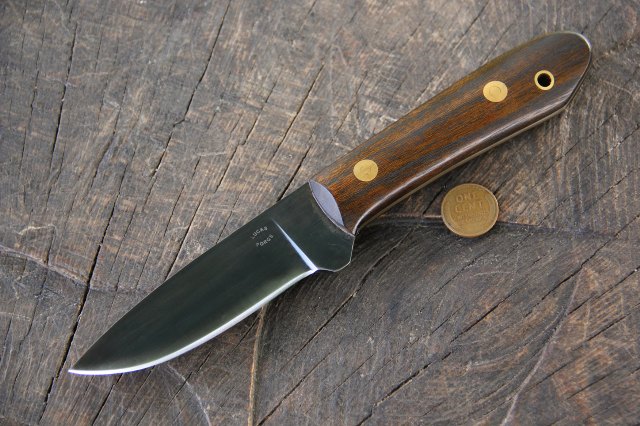 Above: (P-13) Stained osage orange.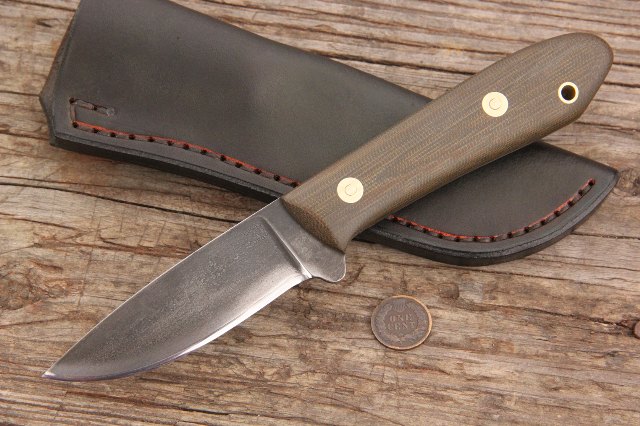 Above: (P-14) Packer design, olive green micarta, aged finish and brass.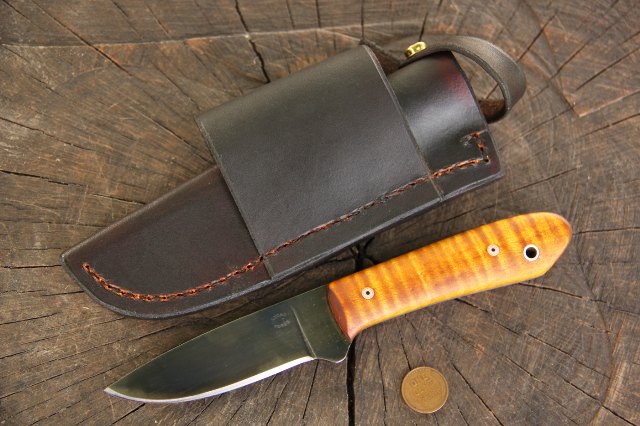 Above: (P-15) Brilliant curly maple handle. Mosaic pins. Horizontal sheath.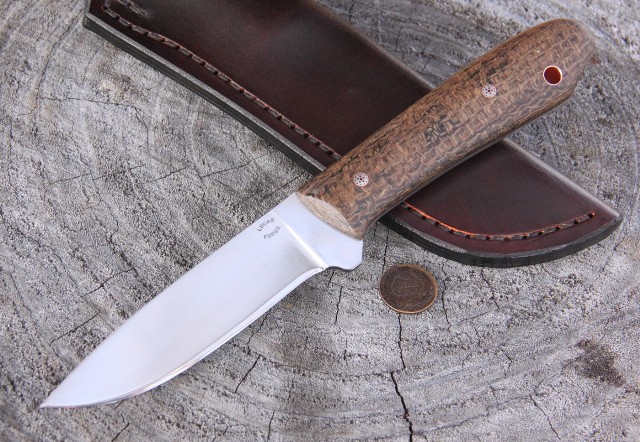 Above: (P-16) Coffeebag handle and mosaic pins.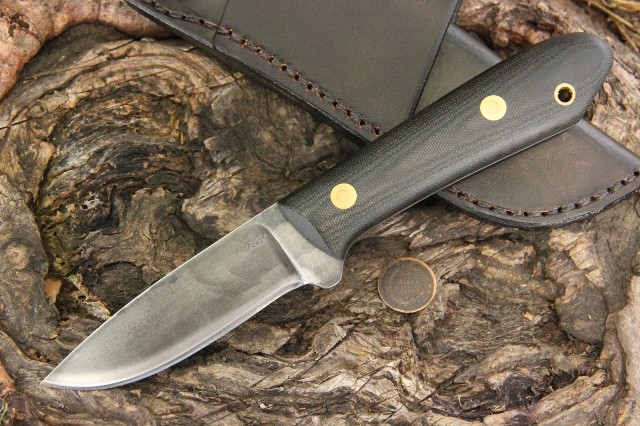 Above: (P-17) Blue-grey micarta handle. Aged finish. Brass. Horizontal sheath.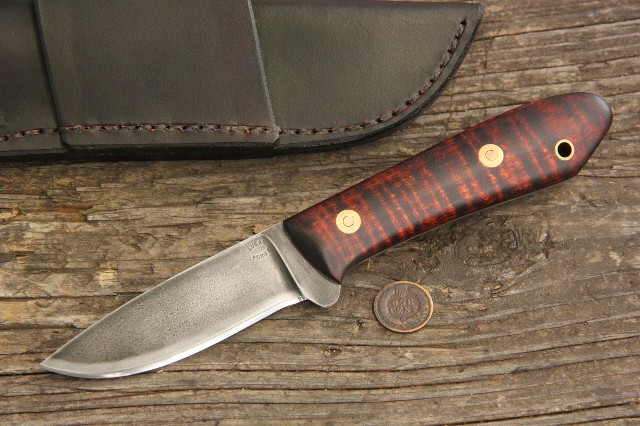 Above: (P-18) Stunning curly maple, brass, and an aged blade finish.
Thank you for looking!
What will yours look like? Order your custom Packer knife using the form above!