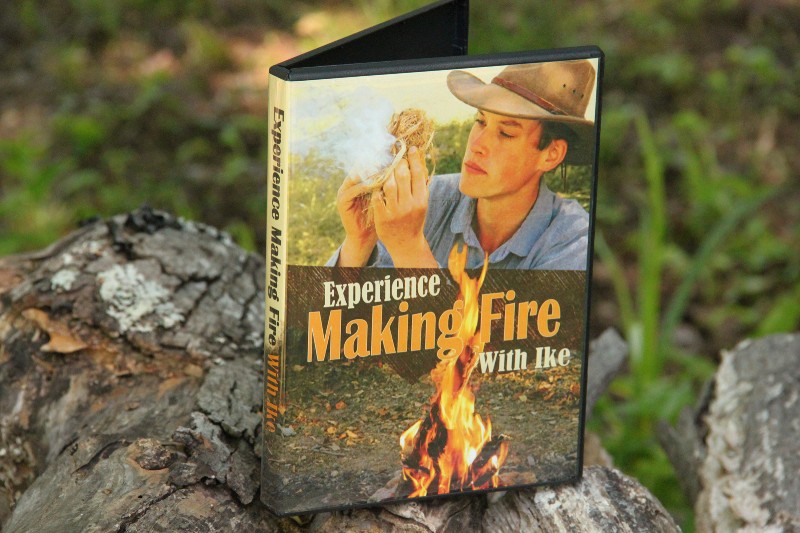 Ike begins with the essential foundations of making a successful fire in this entertaining, instructional DVD course. Then, during the rest of the video, he demonstrates over ten different techniques for making fire – ranging from modern to very traditional.
There's something here for all ages, making this a great choice for families to enjoy together.
Prepare to learn and to be inspired to start packing a fire lens, making traditional charcloth, constructing your own wild bow drill (using a knife, axe, parachord, and available materials in the woods), plus much more.
Includes five bonus special features, too!
NTSC (North American format) DVD.
Feature runs approximately 65 minutes!
$20, plus first-class shipping.
Thank you for visiting Lucas Forge!